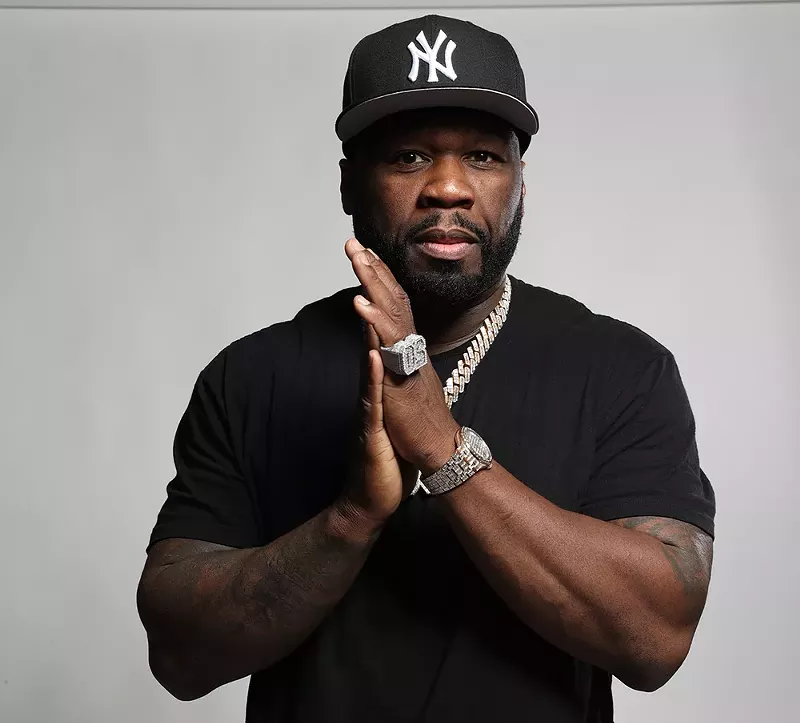 Twenty years after dropping Get Rich or Die Tryin', 50 Cent has clearly nailed the "get rich" part, seeing as he's still alive.
We don't know what you've heard about Curtis "50 Cent" Jackson, but we do know he's coming to Detroit on his "The Final Lap" tour this summer. It's also the 20th anniversary of Get Rich or Die Tryin' so we're expecting to hear all the jams like "In Da Club" and "P.I.M.P."
50 Cent will perform at Pine Knob on Sept. 17 with special guests Busta Rhymes and Jeremih.
The extensive "Final Lap" tour kicks off on Friday, July 21 in Salt Lake City, Utah with stops in 38 North American cities before hitting Europe for a month and a half.
Tickets for the Pine Knob show go on sale Friday, May 12 at 10 a.m. via 313Presents.com, LiveNation.com, and Ticketmaster.com.
Coming soon: Metro Times Daily newsletter. We'll send you a handful of interesting Detroit stories every morning. Subscribe now to not miss a thing.

Follow us: Google News | NewsBreak | Reddit | Instagram | Facebook | Twitter