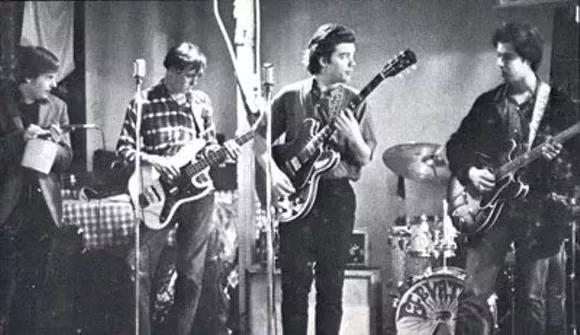 Next Friday, Oct. 28,
Roky Erickson will perform at El Club
. Today you have the opportunity to meditate on just how awesome that show will be while listening to the
first album by his band the Thirteenth Floor Elevators
.
That band arguably invented psychedelic rock music down in Texas, with a primary part of their sound a crazily oscillating amplified jug.
The Psychedelic Sounds of the 13th Floor Elevators
was released 50 years ago yesterday, on Oct. 17, 1966.