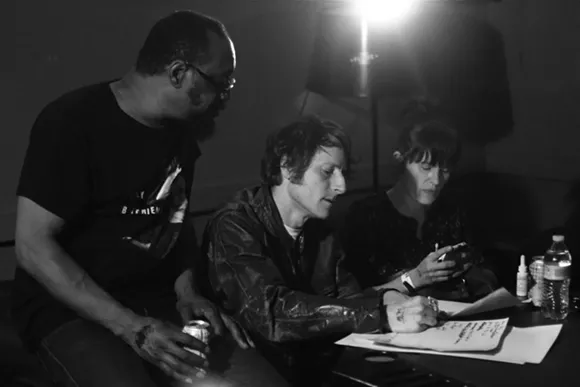 Detroit's retro-primitive destructo blues-rock pioneers the Gories bring their raunchy, sex-crazed, stripped-down, fired-up, and always raw-as-fuck anthemic garage-punk sound to
El Club this Friday, Aug. 5
.
Wear your finest threads so you can soak them to the bone while dancing and shouting and jumping up and down along to one of our fair city's most absolutely and unabashedly fun rock 'n' roll action party combos. A group virtually everyone hated when they first lumbered into area clubs in 1986, yet virtually everyone now adores.
They've not played here too much since reuniting in 2009, so be sure to
grab your ticket today
to this killer event. Peg, Dan, and Mick never fail to deliver when they get together.
Two of our fiercest current acts, Pretty Ghouls and Mexican Knives, open the show.