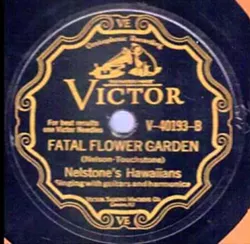 Last year, we posted a playlist we called
"13 of the creepiest pieces of music ever recorded, ever."
And what do you know, we made that little list in time for Halloween. It appears the holiday has snuck back upon us, and we are ready to rumble back into the waters of the beyond awkward, the wholly inappropriate, the ghostly, the dreadful, the sepulchral, the icky, and the horrid.
Same rules apply from last year — no metal, really because that's too obvious, and no shitty fake industrial music from the 1990s, etc. We could fill your entire week with unrequited stalker jams and gross jailbait anthems, of course, but these choice selections here should prove the very obvious point that these dated tunes sound worse today than ever. Don't listen to any of this stuff with the lights out!