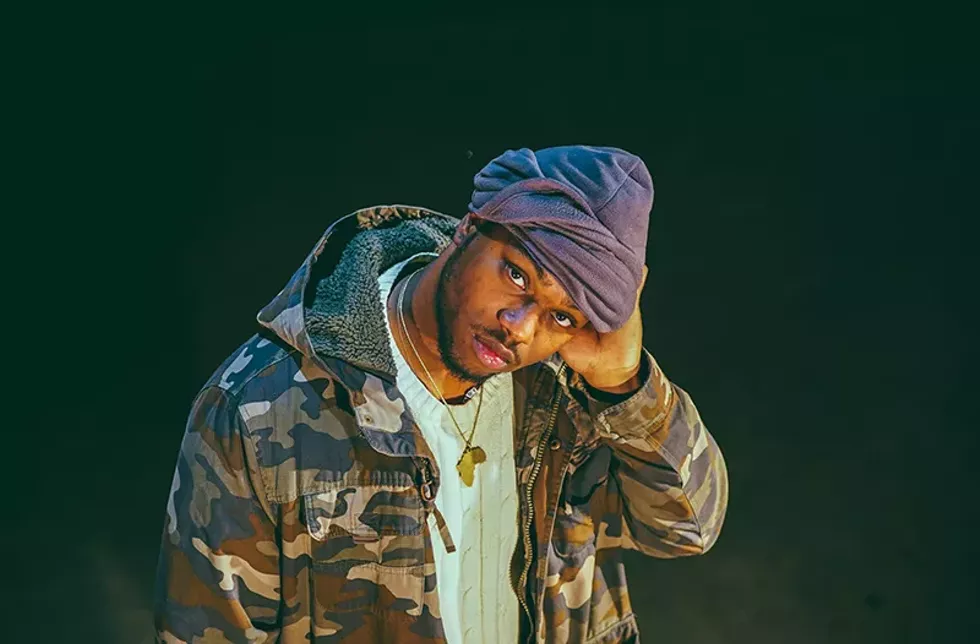 MotorKam
Watching Motorkam perform is like watching a hip-hop love child of DJ Assault, George Clinton, and Zapp. Any millennial who goes by the alter ego "BlackDaddy" is definitely some sort of funk time traveler.
The Detroit-born emcee has had quite the year. He released his album BlackDaddy: Greatest Hits at the beginning of 2017 and followed it up with an EP, BlackDaddy's Birthday Suite in July. He also performed at the Lamp Light Festival, Electric Forest, and opened up for the Lox, Flint Eastwood, and Goapele.
The Summit Academy graduate likes the diversity of his performances. "Seeing that most of the shows this year had drastically different feels, I'd give myself a B+," he says. "I felt the various performances gave me an opportunity to gage my demographic and broaden my versatility. At the year's end I now feel like I'm able to play any room and shine doing it. I do know there's room for improvement and I'm excited to see big growth in 2018."
MT first caught up with Motorkam back in February, where he talked about his use of Detroit ghettotech, synthesized voice effects, and old-school vibes mixed with a little bit of trap and boom-bap. His sound is an ambiguous form of hip-hop and he could easily pop up in at least four different playlist genres.
Motorkam admits that fitting inside of a box has been the main challenge this year, but that he has come to realize that maybe he doesn't need a box at all. "I don't feel the need to change that because it's what separates me from the next artist," he says. "I found my own lane and now it's time for me to continue to expand on it. I can admit that maybe we were a little ahead of the curve with the BlackDaddy stuff and some people spent a lot of time trying to figure it out before they caught on. By now I've gotten used to the confused stares and the unsure head nods, I realize people are just processing something they've never heard before, which usually ends in them coming to me saying how they loved my set (and it being so different). Some people get it right away though."
Motorkam's next album, NewBlackCity, will be released next year. Motorkam promises more of the same, but also an upgrade. The album will feature production from Kaido, Marshall Law, and Landman Dxn. "NewBlackCity will be more centered around hip-hop instead of blending it with various dance elements," he explains. "After establishing BlackDaddy I wanted to focus on becoming a better lyricist. This new album will serve as a behind-the-scenes look on the tribulations and conflicts I had while making BlackDaddy's Greatest Hits. It's like, how does a young black creative find his or her place in a rapidly gentrifying city that's on the brink of dividing itself in half?"
— Kahn Santori Davison
Listen: soundcloud.com/motorkam