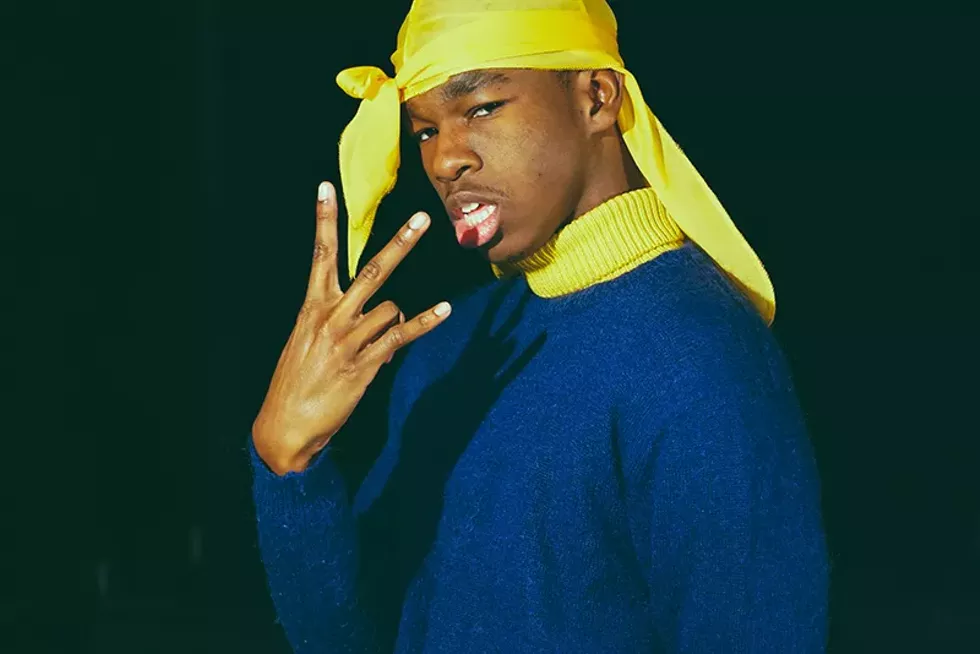 Sam Austins
The first time MT caught a musical whiff of Sam Austins was on Nov. 11, 2015, at St. Andrew's Hall in Detroit. That night a teenaged Austins (who was opening for Casey Veggies and Dom Kennedy) stirred up the crowd in a mosh-pit bass-heavy frenzy as he performed a set of tracks from his debut project, Goat. Although the project made the noise Austins wanted it to make, he fell into a weird space afterward.
"I was deep in my own mind. Musically, I felt fresh and ready to go, with new ideas, but considering the means I had to work on more content, I felt very limited in what I could do," he explains. "I wasn't sure of my next step, and in a sense, I felt kind of lost after I released Goat. It was so many dope (and some not-so-dope) things going on around me with no real process. I'm thankful to have learned so much from that period, and to be able to apply it toward this current stage."
Enter the 2017 release of Angst, a six-cut EP that's much different sonically from Goat as Austin finds a hip-hop space between Slim Jxmmi and Swae Lee, riding on more of a slow-paced melodic vibe that's more soul-stirring than trunk-rattling.
"I think it's in its own pocket where it's different enough to stand out in this weird genre I kind of tapped into," Austins says. "Yet it's familiar enough where it can sit alongside the Big Sean, Tee Grizzley, and Payroll Giovanni-type projects. I represent a certain sound of the city that hasn't been heard until now, and Angst is just the beginning of where I'm going to take it."
Austins is correct on his assessment of Detroit hip-hop. He has definitely found a lane that only he occupies, but he still sees the city's hip-hop scene as a movement that is constantly evolving and feels the best is yet to come.
"I've been keeping my ear to a couple new artists coming out of here, like Daniel Hex, Daniel Eugene, Supakaine, and more. I've also been rocking with more known names in the city like Bandgang, Sada Baby, and others on that end. I want to work more with Daniel Hex. He's such an undiscovered gem that I think is capable of pushing this Detroit culture to a new level," he says.
"Detroit music has been thriving and I feel like we're finally about to see a breakthrough on a larger scale."
— Kahn Santori Davison
Listen: samaustins.com