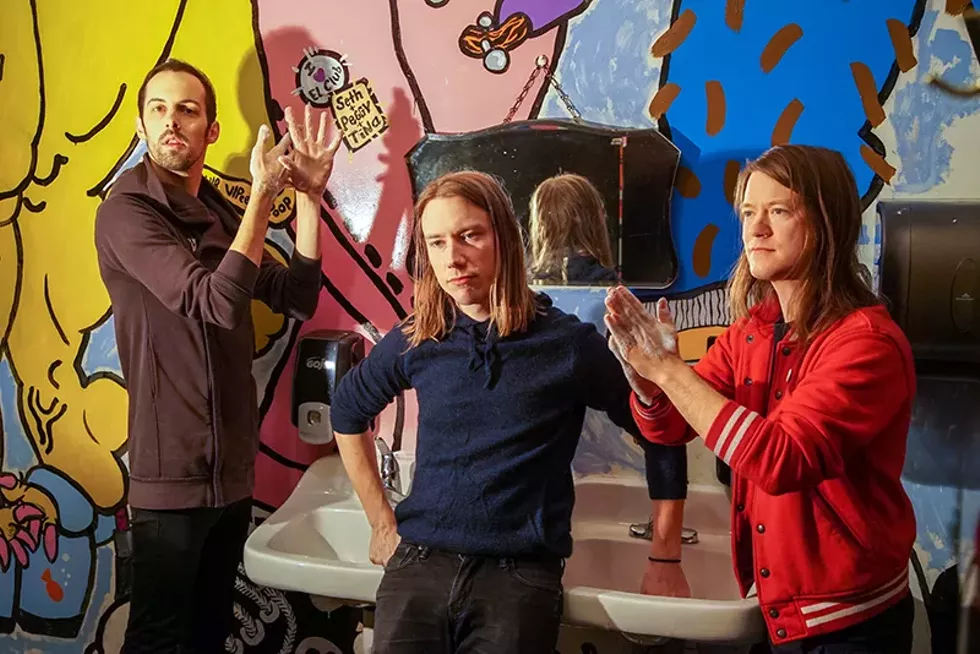 Minihorse
When Ben Collins alludes to his strange behavior, it is admittedly hard to tell whether he is being humble or completely self-deprecating. But when it comes to crafting songs for his lo-fi band Minihorse it's clear that he's just being himself.
"I mostly write the songs thus far, but I'm open to not doing that. It either comes all at once into my head or doesn't happen at all," he explains. "I have to trick my brain into having an idea. Sometimes I try not sleeping, or meditating, or connecting my head to electricity. My favorite song I've written literally came to me while I was throwing up. This isn't sustainable."
Collins wryly describes Minihorse as "Oasish" and lovingly refers to bandmates Christian Anderson and John Fossum as "idiots" for starting a band with him. But what he fails to mention is just how fucking good they are. Case in point: See the band's 2016 EP Big Lack, where they toggle between languid and caffeinated, channeling the likes of Teenage Fanclub and Guided by Voices. Fuzz pedals and sticky drums grant Collins' vocals full permission to bleed and disperse against the nostalgic haze that sounds totally Detroit.
OK, they're technically from Ypsilanti. "It feels like a TV show here. We have great recurring characters. I always run into Cre and ask him about his robots, or I see Greg McIntosh or Davey Jones playing guitar on a porch and go hang out," Collins explains. "I love Detroit, too. But It feels cheap co-opting Detroit and its image to promote the band. I'd rather not be the musical version of Shinola."
Ypsilanti serves as more than just a home base for Collins, but a home studio. He records everything reel-to-reel and when we say "everything" we mean everyone, too — he's worked with everyone from Casual Sweetheart, Dear Darkness, and Double Winter to Matthew Milia of Frontier Ruckus and Fred Thomas.
"I always feel bad for bands who come record with me, because it's definitely not a traditional studio experience," Collins says. "I'm basically spending 50 percent of my time apologizing for stuff being broken. But it does have its own sound."
As for what's to come for Minihorse proper, they have an LP recorded and pegged for a 2018 release (and they may or may not recruit Jon Auer from the Posies to help mix it).
Given his impressive resume and sharp tongue, we figured it wasn't off-base to ask Collins for some words of wisdom for the new year.
"Normally I don't like to give sweeping life advice, but I think I will just this once," he concedes. "In my experience, it's generally a good idea to start a band called Minihorse with your friends John and Christian. It can be fun."
— Jerilyn Jordan
Listen: minihorseband.com