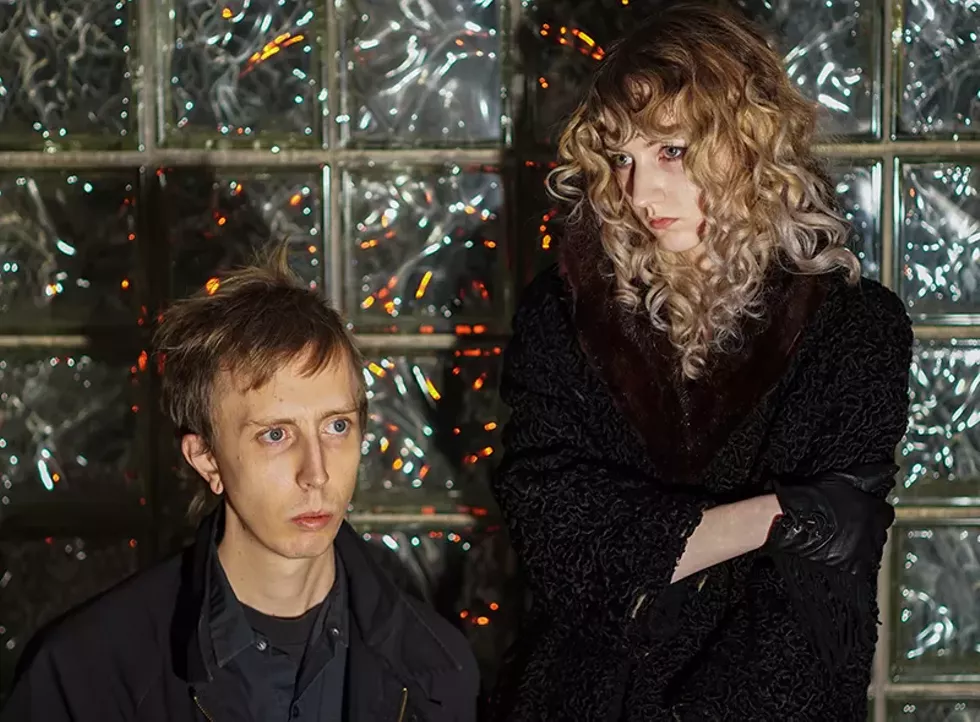 Serration Pulse
A powerful laser cuts a sheet of iron into hundreds of small, perfectly formed pieces with wistful emotions and mournful voices. They hum and throb and dance as the laser separates them from one into many, and what emanates is the eerie distorted sonic palpitations of Serration Pulse.
The duo is made up of Daniel Tomczak on synths and Kayla Anderson on synths and vocals. Both are metro Detroit natives who currently live in the city, having recently moved back after some years spent in Nashville.
Serration Pulse cohered as a tangible group in 2012, and have played numerous shows in the years since — including a recent perfect bill opening for ADULT. at Third Man's Nashville location. But 2018 marks the band's first official release, a self-titled EP that they wrote, recorded, and produced themselves, which will be pressed here in Detroit and released on Third Man Records.
When we ask Tomczak what influences him musically, his answer is a great summation of what gives Serration Pulse their particular force: "Sounds of machines and things in radios that you don't normally listen to if you're a normal person," he says. "Humming along with the vacuum cleaner when you're young. You're already into drone music and you don't know it."
The duo's only instruments are synths, including a Soviet-era Polivoks which they found on eBay and had to rebuild themselves. They're also fond of samples and enjoy combining sounds in their own specific ways. Tomczak played synth in Terrible Twos' frenetic punk rock band many moons ago, but a stint working on live sound with Jim Gibbons, who he describes as the go-to person for live techno or DJs in the city, gave him a fresh perspective and opened his eyes to other music scenes that were happening in Detroit.
"Once you're comfortable with the basics of the technical side, you can be experimental," he says. He's talking about live sound in particular, but the sentiment applies to music in general, and definitely to Serration Pulse.
Anderson writes all the lyrics, and it is her ethereal voice that gives Serration Pulse its unmistakably human side. When asked about her influences, she hits on the possibility contained within performance: "When I first started going to shows, I always thought that I could do that," she says. "And then I tried it and became obsessed. I thought, 'Oh, I can do that. Why am I not doing that?' It's part of who I am now."
— Ana Gavrilovska
Listen: serrationpulse.bandcamp.com