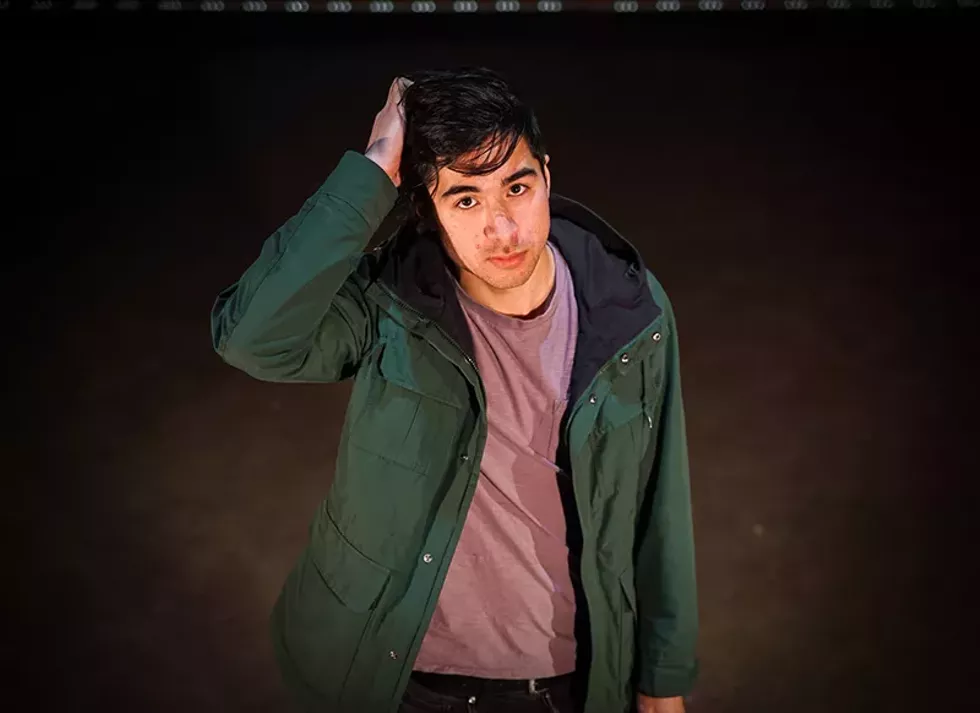 Nydge
Nigel Hemmye is a bit of a synth-darling.
Though composer and producer Hemmye wears many masks as a collaborator and has his hands on many a mixing board, it is his solo project and moniker, Nydge, that garnered a spot on our list.
With an impeccable knack for sophisticated hooks and shoulder-shimmying pop sensibilities, Nydge juggles accessibility without conceding his innately distinct electronic flair.
"I'm most interested in synthesizers and seeing how much emotion I can coax out of them," Hemmye explains. "Pop music is fun to me. I enjoy the math and structure it provides. For the longest time, I was afraid of doing it and hated on it. It came down to ego."
It must be noted that among the many qualities that make Nydge stand out it is his fountain of influences. After all, who else admits to the Barenaked Ladies as their earliest memory of music? Hemmye confesses to being shamelessly moved by a range of influences from Sylvan Esso, Nine Inch Nails, and even Skrillex-era Bieber.
"I listen to that mariachi band cover of 'Hotel California' featured in The Big Lebowski way more often than I would care to admit," he laughs. "But it's so thorough."
Beyond synth-pop, what Nydge represents is Hemmye's affection for collaborative challenges with loops, layers, and basslines. He traces his own evolution to his induction into the Assemble Sound family, admitting that since he joined the collective his sound has gone from "charmingly disorganized and neurotic" to "structured, purposeful, and inclusive." He adds that having access to gear, space, and producer Jon Zott through Assemble Sound has further helped him fine-tune the science of his mastering.
"It always helps me to have someone else in the room or else I end up producing myself into a corner, or get distracted," he says. "I tried to make music alone in a cabin on Lake Michigan once and just ended up with an eight-bar loop and a lot of sand in my pockets."
It's safe to say that Nydge, who has only released singles, remixes, and an EP so far, has a lot more to offer. So, what does he have up his sleeve for 2018?
"I know of at least three projects I had a heavy hand in creating are set for release. But one will have to be a surprise for now," he teases. He says he'll be supporting Flint Eastwood on a Northeast tour in January and February. "Oh, and merch is coming," he says. Though Hemmye's got a lot on his plate, he says what he's looking most forward to is not having to deliver pizzas anymore. "I'm hoping my car will smell less like garlic and mozzarella in 2018," he says.
— Jerilyn Jordan
Listen: soundcloud.com/nydge