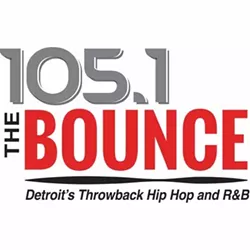 You may have heard that Detroit Sports 105.1FM got the ax (
and Jeff Moss lost his mind
), and initial reports claimed that the station would be switching to oldies. What we're now learning is 'oldies' meant TuPac, Eminem, Ice Cube, Jay-Z and Biggie, and to kick things off, the channel — known as
The Bounce
— is currently playing 10,000 songs in a row.
And some Detroiters are pretty pumped.
The new 105.1 throwback rnb station on the radio is sick #Detroit #nocommercials

— Reem G (@reemixtape) July 1, 2016
105.1 going to Classic hiphop is a very smart decision, especially in Detroit.

— Joe Engelbrink (@goodfella112) July 1, 2016
According to a statement from Greater Media, which owns the station, The Bounce will play "throwback hip-hop and R&B songs from the '90s and 2000s," and holy fuck that's exciting.
We'd tell you more, but we gotta go find a radio to turn on. Today was a good day.