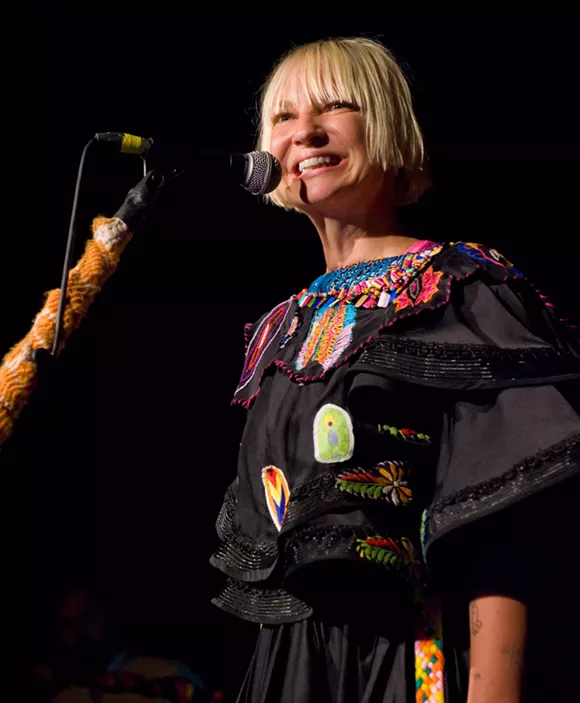 This Saturday, Australian pop singer Sia brings her "Nostalgic for the Present"" tour to the Palace of Auburn Hills with guests Miguel and AlunaGeorge. Here are ten reasons why you should be there.
1) This will not be a typical pop arena show.
Electropop songwriter Sia Furler has never been someone particularly fond of eyes being on her, and how she negotiates this fact while headlining a major North American tour is just as idiosyncratic as everything else she does. For one, she will be wearing her signature black and white wig that obscures her face. Moreover, the focus of the tour has been elaborate dance routines that are performance art unto themselves with Furler singing off to the side. While most pop stars of her caliber have no qualms about being front and center at their own concerts, this tour has Sia deflecting focus in a way that only ups her weird mystique.
2) Maddie Ziegler, aka Mini Sia, will be there
Originally known from the Lifetime show Dance Moms, 14-year-old Maddie Ziegler has starred in five of Sia's music videos, including "Chandelier" and "Elastic Heart" (alongside a very sweaty Shia Labeouf), and appeared in Sia's 2015 Grammy performance alongside Kristen Wiig. Ziegler's role seems to fall somewhere between muse, alter ego and stand-in for Furler, and their artistic relationship continues to fascinate.
3) Shit's going to get weird.
4) You will be in the presence of a genius who can crank out a massive hit for pop megastars in under an hour.
Sia has spent the last few years writing major pop hits, including Beyonce's "Pretty Hurts," Flo-Rida's "Wild Ones, Britney Spears' "Perfume" and setlist staple of this tour, Rihanna's "Diamonds." Furler has said that the rate and volume of songs that she produces for others is a testament to her compulsiveness, but anyone who has listened to these songs knows that they show a deep understanding of what people look for in pop music. Sia finds the hook, the emotion, and the gratification needed for a hit song and does so with effort that others put into their side gigs.
5) Sia might not want you to look at her, but Miguel does
Recent shows have had Miguel clocking at an hour and Sia an hour and fifteen minutes, making this a nearly split ticket. And good on them. For as much theatrical weirdness the Sia provides, Miguel matches it in self-assured sexual prowess and rock star magnetism. In addition to being cloaked in confidence, Miguel is known to don all-white fringe jackets and ripped jeans, and a history of taking of his shirt completely, especially when performing "Pussy is Mine."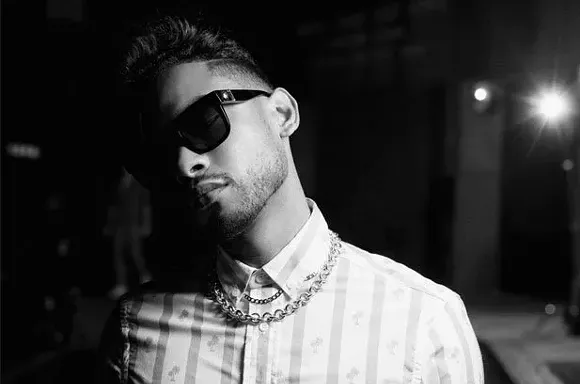 6) Miguel's message is one of soul searching, non-conformity, and telling people they can be as awesome as he is.
"Allow me to remind everyone how precious, how important, how vital individuality really, really is, he told a New York City crowd while on tour last year.
"Because at the end of the day when you look back on your life, it all comes down to the moments that you were truly yourself, right? It's those moments that you'll stand by and be proud of."
7) Miguel is all about living your truth. And he has one of the sexiest truths in existence.
About his lascivious cover art for his 2015 album Wildheart, Miguel told Pitchfork in 2015: "More than anything, I wanted to paint a picture of confidence and power, because any wild heart has freed themselves from a certain degree of care about others' opinions - they have to!"
he told Pitchfork in 2015.
8) This.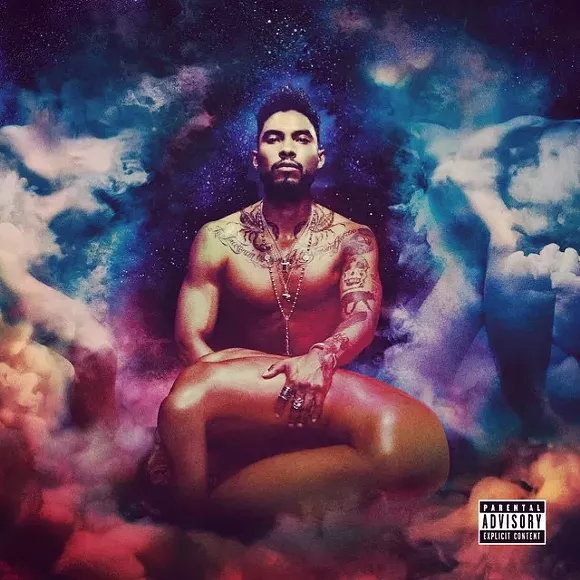 9) Miguel might stage dive or split his pants
It's been a few years, but you may remember Miguel making quite a splash during his 2013 Billboard Awards performance of "Adorn." Toward the end of the song, he failed to clear a leap from one part of the stage to another, landing on two women in an incident dubbed the "Miguel Leg Drop." The internet exploded with many marginally funny memes and parodies, and a few legitimately funny ones, including this parody of one of the victims.
Though nothing quite that outrageous has happened since, Miguel continues to be a fully present performer who throws caution to the wind,
dancing so hard at his October 5th performance that he split his pants
.
10) Miguel will help you make a baby, whether you were planning on it or not.
The man wrote "Adorn," "Quickie," "Sure Thing" "the valley" and "FLESH." Seriously, he's done most of the work for you, and the rest of the evening should write itself.