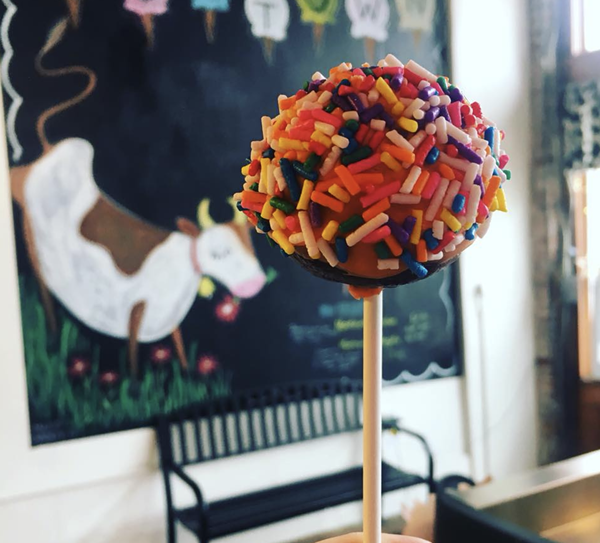 Add Mootown Ice Cream and Dessert Shoppe to the
ever-growing list of businesses
that have
closed in recent months
in Eastern Market buildings owned by wealthy developer Sanford Nelson.
The shop's last day was March 29,
Crain's
reports. Owner Megan Lewis says the decision was a personal one and had nothing to do with Sanford increasing rents. However, Nelson has purchased about 20 Eastern Market buildings over the last year and is increasing rents as he prepares to do repairs. That's forcing out a large number of longtime tenants — both residential and commercial — and some of those involved with the market say the changes mark the end of an era. Sanford is the Blomfield Hills-raised 30-year-old son of wealthy entrepreneur Linden Nelson.
Though several business owners have told reporters that Nelson's rent increases have nothing to do with their closures, others have said on and off the record that they do. Regardless, there's a clear pattern — Nelson buys a building, then businesses close and residents move out. There's almost certainly more to come.
Nelson told
Crain's
it's too early to say what will replace Mootown. He owns the building with Mootown, Supino, Zeff's Coney Island, and Russell Street Deli.
So many restaurants, so little time. Find out the latest Detroit dining news with our weekly food newsletter delivered every Friday morning.