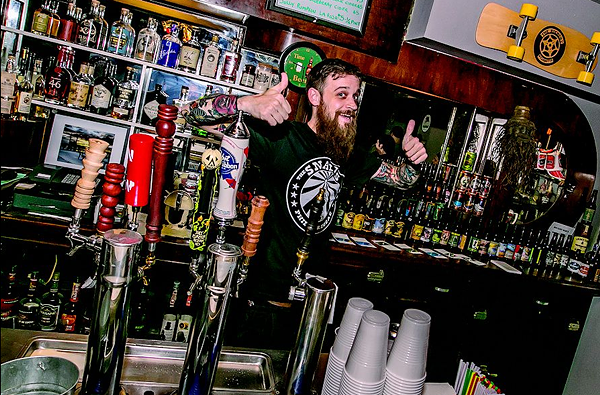 The Rockery has been a staple in Wyandotte for many years. Some theorize it is the third oldest bar in the city, and that's really saying something — Wyandotte has a
lot
of bars, and once held the Guinness World record for having the most bars and Catholic churches per capita.
Despite being quite popular, the Rockery has seen a series of owners come and go over the last few years. Now, current owners Mark and Traci Skehan are trying to unload the place after purchasing it less than two years ago.
Mark Skehan says he and his wife simply don't want to run a small business anymore. So, they put the bar up for sale and have hosted some enticing offers.
But, a couple longtime employees, Justin Pullum and Ian Stephens, are hoping to purchase the place and save it from possible demolition. Today a
GoFundMe page
surfaced alleging the Skehans would likely sell to a new owner "who would have the place ripped down and paved over for a parking lot."
The page was started by a Rockery regular named Mark Bourassa, but Pullum and Stephens have knowledge of it.
Skehan declined to comment about the possibility of the Rockery being demolished, but did say they had received an offer.
He also says he would like to give Pullum and Stephens a chance to buy the bar.
"Were giving them the option, if they can come up with the money we will sell it to them," Skehan says.
Pullum tells
Metro Times
he and Stephens have secured a deposit, and the money raised through the GoFundMe page will be used toward the final sale price.
Pullum says he is honored by the number of people who stepped up to help them secure ownership of the bar. The crowdfunding campaign has already raised over $1,000 and he says a number of bands have also offered to hosts benefits shows as well.
According to Skehan, however, nothing will happen before the beginning of the year. He and his wife are currently working on closing a deal for another one of their small businesses and have decided to put the Rockery sale on hold until the beginning of the year.