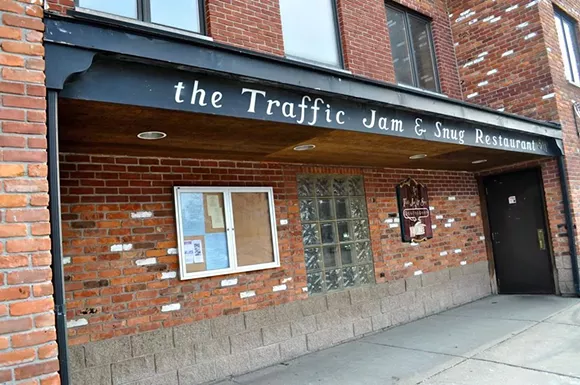 The very dining scene that the Detroit Restaurant Week helped develop has become so big it seems to have outgrown the event itself.
When the 10-day-long celebration of Detroit restaurants got its start six years ago, the city was in a very different place.
Aside from going downtown for the occasional sports game, theater, or to the DIA, organizers say metro Detroiters were still hesitant about venturing into the city - let alone to go out to eat.
That's when the idea of organizing a handful of restaurants to provide a prix fixe dinner at a discounted rate made sense. It promoted local businesses, while showing suburbanites that, yes, Detroit can be a fun place to visit.
As each year passed, the event grew larger and larger, with last year's featuring more than 25 restaurants.
A lot has changed since those first days. City dwellers, suburbanites, and tourists are now making it a point to dine in Detroit, drawn to eateries that are capturing national interest.
Add to that with a growing number of similar events like Dine Drink Detroit (another days-long promotional week that also features special menus and pricing and that takes place in the fall) and a variety of pop-ups, the flagship restaurant week appears to have lost its edge.
The changing dynamics have forced organizers to take pause and halt programming until they can figure out a new approach. The springtime festivities were postponed earlier this year and it's now becoming doubtful to past participants that there will be a fall program either.
"As the city's restaurant scene continues to grow, we are looking at some new ideas and structure - that will highlight some of the newer spots as well as the longtime establishments," said Morin Yousif, one of the event organizers.
Yousif stopped short of saying the event will be cancelled altogether. Still, a number of restaurants that have participated in years past aren't waiting around for an update.
Come Sept. 23-Oct. 2, seven eateries mostly in downtown and Midtown, will host their own event to be dubbed Motor City Restaurant Week.
Restaurants include several stalwarts: 24Grille, Andiamo's Riverfront, Cliff Bells, Mario's, Traffic Jam & Snug, and The Whitney; along with a relative newcomer, Chartreuse and Cocktails.
The more scaled down, independent spinoff (Detroit Restaurant Week had been hosted by the Downtown Detroit Partnership, Opportunity Detroit, and Open Table) came about when the eateries (that have come to depend on the increased traffic the event has provided) began getting phone calls from customers, eager for details about the next restaurant week.
Without an answer, the restaurateurs decided to go forward with their own plans. Each spot will offer three-course dinners for $35 or less.
We'll be sure to keep you updated on any developments about this semi annual event. For more information Motor City Restaurant Week, click
here
.