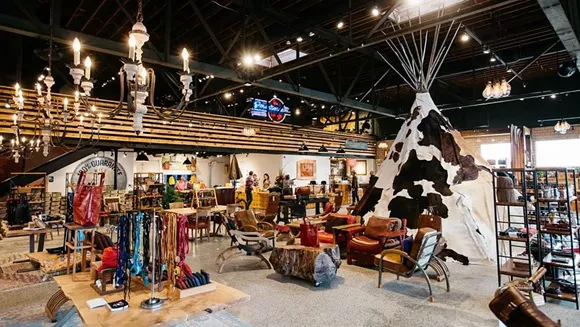 New Midtown luxury retailer Will Leather Goods will serve as the backdrop for a pop-up later this month featuring chef Brent Foster, who's made a name for himself on the local and national culinary scene.
Foster was a finalist in Rachel Ray's Great American Cookbook competition for his creation of a sweet potato banh mi bruschetta. He's hosted a number of pop-ups around town and revamped the menus at the Woodward Avenue Brewers and The Emory. He will again showcase his kitchen skills during a dinner series March 31-April 1.
Foster will serve up six-course meals on both days, emphasizing local and seasonal ingredients. The March 31 event is already sold out, but tickets for April 1 can be had for $60. Dinner goes from 7-9 p.m. For more information, click
here
.
The choice of venue is interesting. The high-end leather goods shop sits in the former Tomboy market at 4120 2nd Ave. While we could easily throw shade at the retailer for its high prices (a leather backpack can set you back $395), we dig its efforts to provide a unique space where aspiring artists, chefs, and other creatives can showcase their work (for a feature on Will Leather, click
here
).