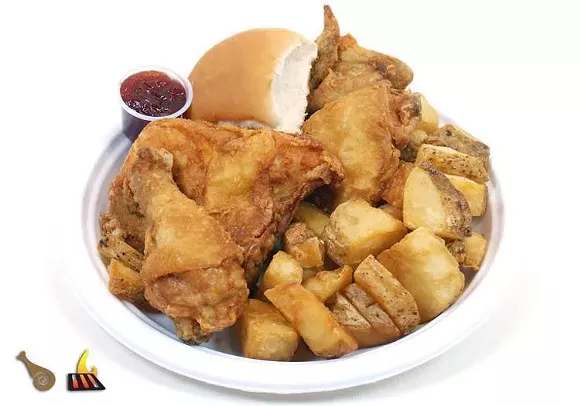 We love a good bargain, especially around this time of day when our stomachs are growling. In celebration of its 60th year frying up chicken dinners, Chicken Shack is offering throwback prices that'll help relieve that hunger.
If you haven't had a chance to grab lunch yet, swing over to your neighborhood Chicken Shack, where you'll score a four-piece meal (that's a breast, wing, leg, and thigh, plus Shack potatoes) at $1.45.
The deal is first-come, first-serve, walk-in customers only, between 11 a.m. and 7 p.m. today (June 7), and rain checks are not accepted.
The chain got its start in 1956 at 1320 E. 11 Mile in Royal Oak and has since grown to 20 locations, see vintage photos of the original location
here
.