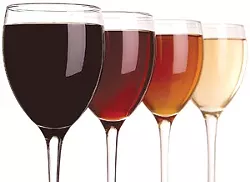 Brix Wine & Charcuterie Boutique tells
Eater
that it's planning an Aug. 10 grand opening for its new shop at Kercheval and Van Dyke.
Wines by the glass or bottle will run between $9 and $40, while the mix of meats and cheeses will be accompanied by nuts and chocolate. The roughly 40-seat space includes a private lounge area inside the bank vault that will offer an exclusive high-end bottle and charcuterie service, as well as retail.
It's just one of several concepts in the works in West Village - more frequently called "Little Birmingham" in recent times. Brudder's,
a pizzeria
run by a yet-to-be-named rocker and Destination 1905, are a part of the Kercheval 3 development just east of Sister Pie. Marrow, butcher/shop restaurant, is planned for the space that was to hold the Geiger Eat Shop.