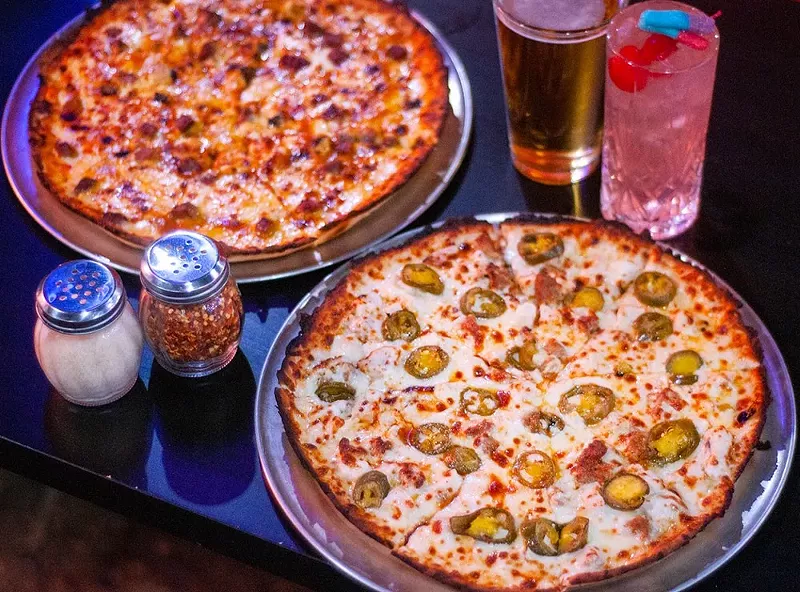 With a promise to "keep pizza weird," the Pizza Cat chain has offbeat toppings like Flamin' Hot Cheetos and Grippos potato chips — pies seemingly tailored for stoners with a serious case of the munchies.
The company seems to be leaning into that demographic for the grand opening of its latest Detroit-area location.
Pizza Cat will celebrate the launch of its latest store in Westland on Thursday, April 20 with a $4.20 deal for a small cheese and pepperoni pizza. The deal ends at 4:20 p.m., naturally.
The store is located at 30915 Ann Arbor Tr., Westland.
It's the chain's third metro Detroit store, following a Greektown location that opened in 2022 in the former Ready Player One arcade and a Madison Heights carry-out only store that opened last month.
The Westland store is operated by entrepreneurs Andre (Dre) Styles and Brian Jackson, aka DJBJ 3525.
Founded in Ohio in 2017, the company says it's planning to open more locations in the area, and that it has opened corporate offices in downtown Detroit.
Coming soon: Metro Times Daily newsletter. We'll send you a handful of interesting Detroit stories every morning. Subscribe now to not miss a thing.

Follow us: Google News | NewsBreak | Reddit | Instagram | Facebook | Twitter