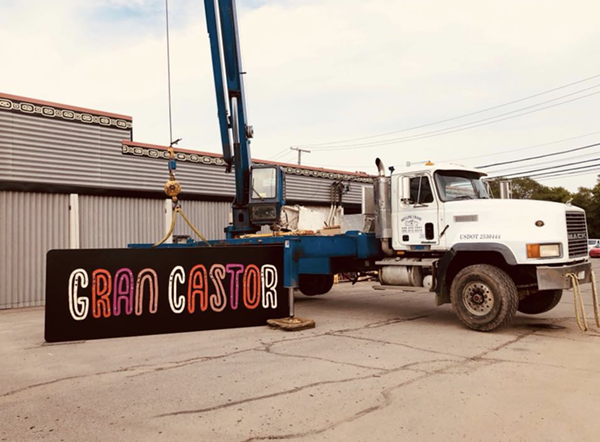 The latest restaurant from the team behind Vinsetta Garage is up and running in Troy. Gran Castor — "Great Beaver" in Spanish — opened on Aug. 20 in a former Hooters at Rochester and Big Beaver roads.
Curt Catallo and Ann Stevenson — whose Union Joints restaurant group also runs spots like Clarkston's Latin-inspired Honcho and the Union Woodshop —
will offer
Latin-influenced dishes that hold flavors from around the world. That includes
pollo borracho
— a tequila-brined half chicken that's baked, deep fried, and served with mole — and pizzas topped with options like chorizo, fingerling potatoes, mole, smoked cheddar, and salsa.
The roughly 250-seat restaurant and patio also holds a cafe that serves coffee roasted at Honcho, and offers espresso drinks, tea, and pastries during the day
The Hooters, at 2950 Rochester Road, closed in January. It was previously also home to Wagon Wheel Saloon.
So many restaurants, so little time. Find out the latest Detroit dining news with our weekly food newsletter delivered every Friday morning.