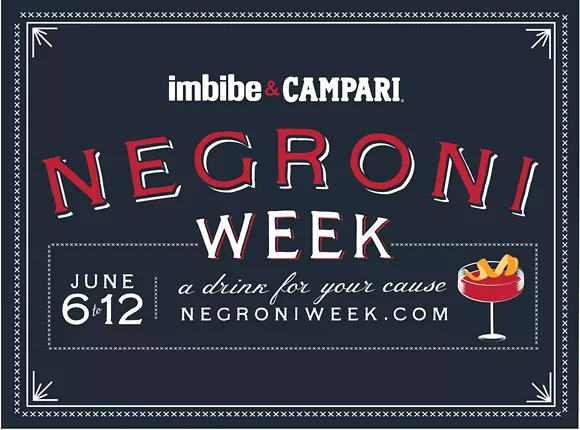 This week, you can drink in the metro Detroit area for a good cause.
Campari, Imbibe Magazine, and the United States Bartenders Guild have partnered with local bars for "Negroni Week." June 6-12, you can order a Negroni (Campari, gin, and vermouth) or other Campari cocktails from participating bars and $1 will be donated to
the Detroit Riverfront Conservancy
.
The first Negroni Week was in 2013, and it launched as "a celebration of one of the world's great cocktails and an effort to raise money for charitable causes around the world," according to its website. In 2015, Negroni Week raised $321,000 around the country.
Here's a full list of participating bars, grouped by area:
Downtown
Detroit
The Whiskey Parlor
Townhouse
The Keep
The Skip
Standby
Michael Symon's Roast
Wright & Company
Round Bar
Republic Tavern
La Rondinella
Corktown
Mudgie's Deli
Gold Cash Gold
Sugar House
Katoi
Slow's BBQ
Midtown
The Peterboro
Honest Johns
Seva Detroit
Midtown Shangri-La
Tony V's Tavern
Chartreuse Kitchen & Cocktails
The Burbs
Public House
The Oakland Art Novelty Company
La Dulce
Townhouse
Points West
The Last Word
Sava's Restaurant
Aventura Restaurant
Seva Ann Arbor
Osteria 222
Plymouth ROC
Toasted Oak
Karl's Cabin