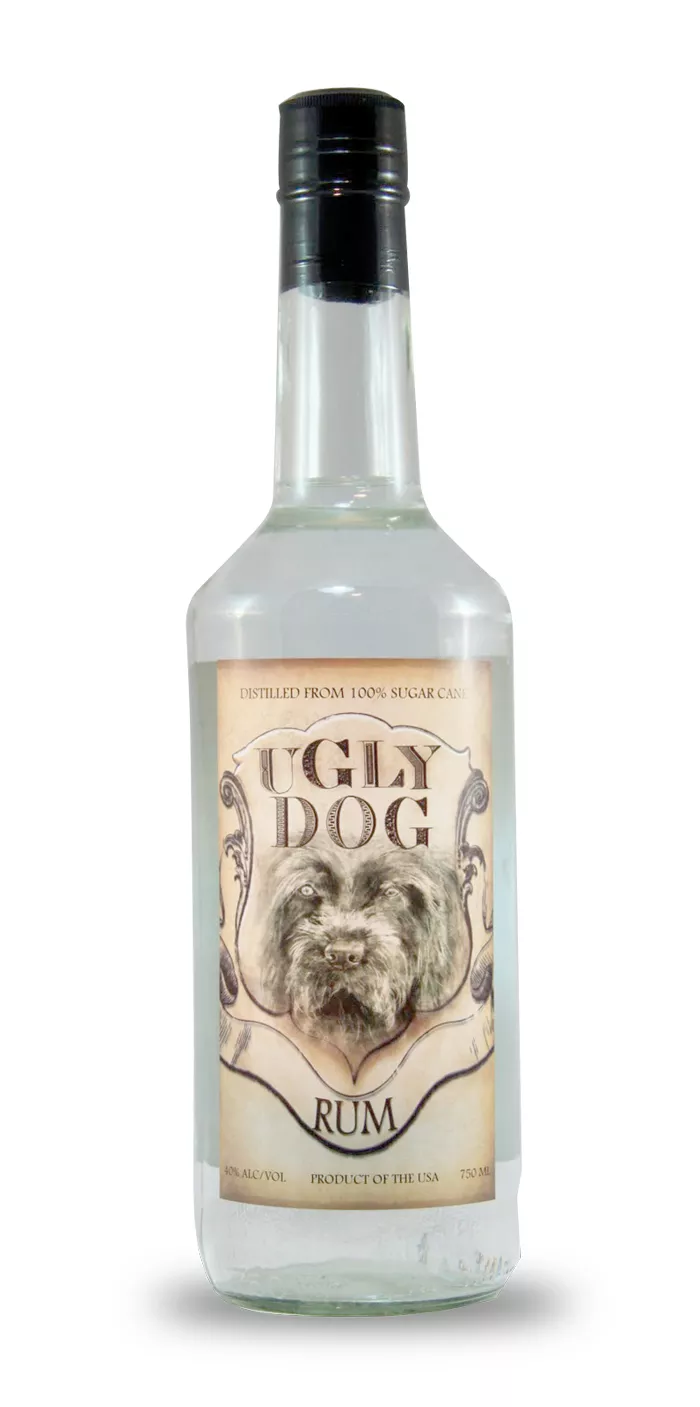 Ugly Dog Distillery
14495 N. Territorial Rd., Chelsea
734-433-0433
uglydogdistillery.com
Now available at a slew of local restaurants and bars (1,100!), Ugly Dog Distillery, founded in 2009, produces premium vodka, rum, and gin along with a collection of flavored vodkas that include raspberry, black cherry, whipped-cream, and, perhaps most importantly, bacon.
Made in Chelsea, this brand epitomizes craft. Not only does owner and master distiller Jon Dyer create each small batch of liquor, he also built his own stills with the help of a coppersmithing manual that was copyrighted in 1865. He hand-hammered the copper himself, learned to weld copper to steel, and even made the electronics with which the stills are controlled. Before becoming a craft distiller, Dyer was in construction, owned a gun shop, and was a machinist.
He started making vodka after being dared by friends, and named the brand after his German wirehaired pointer, Ruger.
The resulting vodka has been an award-winning brand that continues to grow. Their signature spirit won the Micro Distiller Liquor Gold Spirits Award in 2012, along with the Best Domestic Vodka Silver Medal from "The 50 Best in 2013." According to the brand, the batches are triple-distilled and tested to ensure the highest possible quality.
The brand's rum (pictured) is made with sugar cane from Florida, because sugar cane isn't grown here in Michigan. The light rum fuses well with soda and we suggest some Faygo Rock & Rye as a mixer, but any soda or punch will generally do.
The bacon vodka was originally crafted to make the perfect bloody mary, but nobody puts bacon vodka in a corner. It's also great in your morning eggs or mixed up in a bacon martini for your evening wind-down.
With distribution growing along with the brand's product line, Workers Vodka and Black Dog Rum, will be available this summer. Check their Facebook page for more updates on where you can find them around town.