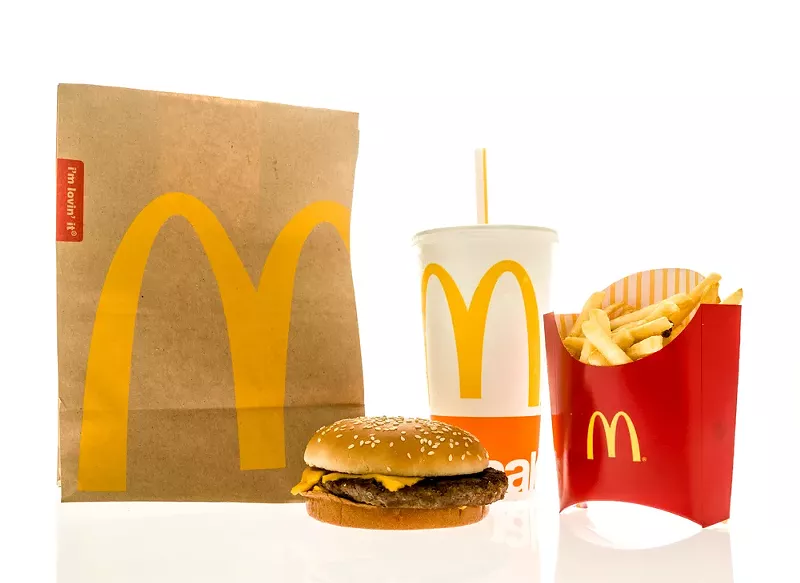 UberEats launched their
popular food delivery app
in Detroit two weeks ago, and there has already been
one pretty big snafu
involving some uncooked onion rings.
For the most part, though, things seems to be running smoothly, and locals are now getting a sort of UberEats add-on. The company has partnered with the most hackneyed of all fast food restaurants for a special service they have so cleverly coined McDelivery.
According to an UberEats rep, McDelivery has launched at 53 metro Detroit locations of the popular fast food chain. The roll out means you can have a bag of steaming hot World Famous Fries delivered right to your door.
"McDelivery is all about convenience, giving them the choice and control to enjoy their favorites wherever and whenever they want," Marla Thrower, a metro Detroit McDonald's location owner, said in a press release. "It's easy, it's fast, it's fun and we think our neighbors in Detroit will be lovin' it."
According to UberEats Michigan general manager Peter Forsberg, McDonald's is one of the most searched restaurants in the UberEats app.
Participating McDonald's locations are in Detroit, Redford, Warren, River Rouge, Troy, Southfield Oak Park, Roseville, Dearborn Heights, Dearborn, Melvindale, Hazel Park, Ferndale, Royal Oak, and Madison Heights.
In accordance with the McDelivery roll out, UberEats is also offering a discount code for all Michigan deliveries from the fast food chain. Use MICHIGANMCDS now through December 31, 2017 to get $5 off your McDelivery order.
McDelivery is available through the UberEats app.