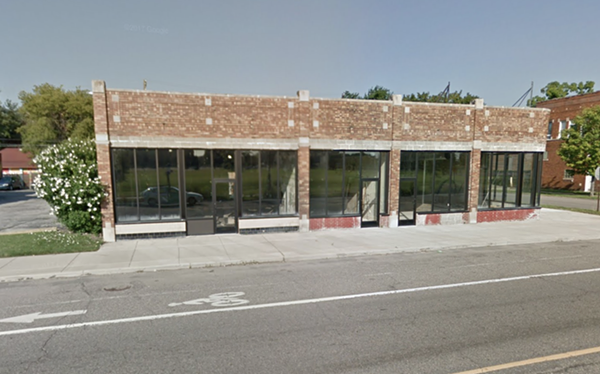 Three new businesses will join a previously announced store selling bicycles and coffee in a now-vacant building in Detroit's Woodbridge neighborhood.
Crain's
reports that the new ventures include a Japanese
izakaya
called Katsu Detroit; a cheesecake bakery called Lucki's Cheesecakes; and a "rock and roll" bar called Lexington Bar. The businesses are planned for an approximately 7,000-square-foot space at 5063 Trumbull Ave. that's owned by Woodbridge Pub owner Jim Geary.
Katsu is expected to open in July and is owned by a Chinese investor and Japanese restaurateur Katsu Yama, whose "Katsu" brand has locations in Vietnam, Japan and other countries. Lucki's will offer cheesecake, cake, cupcakes, lunch wraps, pasta salads, and seafood macaroni and cheese, among other items, in its new space. The bakery has operated a location in Northwest Detroit for 15 years. The Lexington Bar is planned by former Proof martini lounge owner Dave Frassetto, who is building a bar focused on whiskey and beer.
Geary put the Woodbridge Pub and several other properties
up for sale
for $1.25 million last year, but he found no takers. He tells
Crain's
that he may start developing the properties himself.
So many restaurants, so little time. Find out the latest Detroit dining news with our weekly food newsletter delivered every Friday morning.