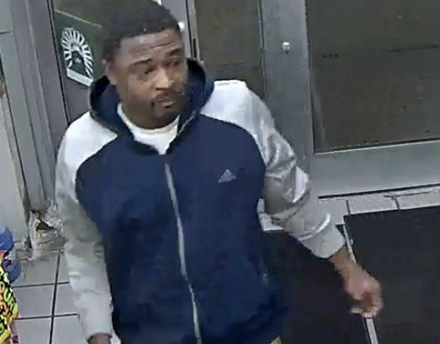 A thief used a tire jack to smash out a window at Jefferson Chalmer's Norma G's Caribbean restaurant before grabbing several bottles of liquor and fleeing.
The theft took place early on Jan. 15 and was caught on video cameras installed as part of the Detroit Police Department's Project Green Light program,
WXYZ
reports.
Norma G's owner Lester Gouvia told
WXYZ
that he's not worried about it happening again, nor is he deterred.
"When we came in we actually found that two or three bottles of liquor was missing and one of the bottles actually broke on the way out," Gouvia said.
"There are stupid people out there and people do stupid things. But it's not going to deter me. I'm here to help this neighborhood grow and comeback and I'm going to keep doing it."
Project Green Light is
a controversial program
that police say deters and helps them solve crime. Critics
point out that police don't have any evidence
to support the claim that the cameras and dystopian green, flashing lights at Project Green Light's locations deter crime. The thief who hit Norma G's smashed the window near a flashing Project Green Light light.
Anyone who has any information should contact the Detroit Police Department's Fifth Precinct Investigative Unit at 313-596-5540.
So many restaurants, so little time. Find out the latest Detroit dining news with our weekly food newsletter delivered every Friday morning.