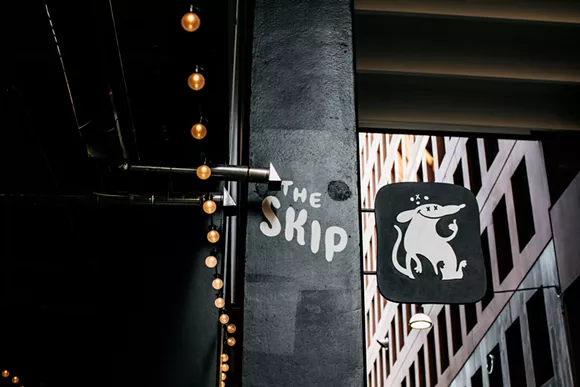 Patio drinking completes the summer experience, and for that, The Skip bar officially kicks off June 2.
This is the latest endeavor from the folks who brought us Standby bar and restaurant, which sits on Gratiot at the corner of The Belt Alley. The difference here is the airy, outdoor-like feel. The tiny spot is tucked away in a nook in the alley and is accented with splashy murals, including a Shepard Fairey piece called "Pattern of Destruction."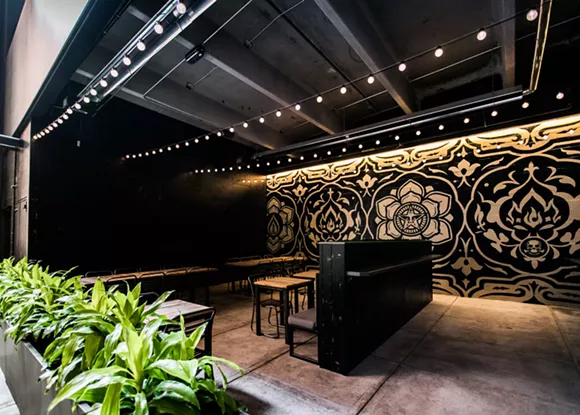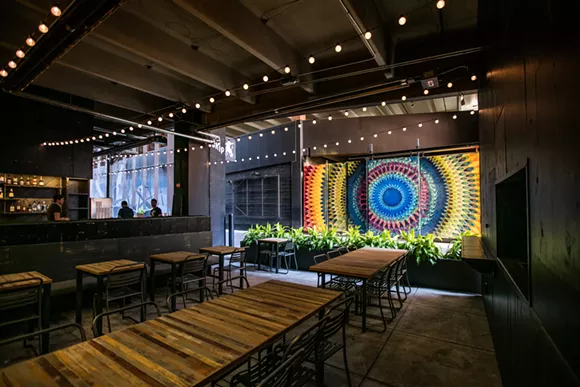 The Skip also offers a much shorter drink list than the larger adjacent spot, with more of an emphasis on beer. The cocktail menu, designed by partner/beverage director Joe Rob (Robinson), includes: frozen cucumber margaritas, daiquiris made with Plantation 3 Star rum and house made lime cordial, boilermakers like Tecate with Ancho Reyes chili liquor, and more than 20 beers. All drinks range from $3-$8.
Patio seating extending into the alley is in the works, as is a food menu consisting of "Latin American street food" (so, tacos, elote, pupusas, empanadas? It's anyone's guess at the moment).
The opening comes amid a number of soft openings for Opening Day and Memorial Day weekend. It also follows recent
reports
that partner-chef Brendon Edwards exited Standby with little notice. In his place are co-chefs Jesse Knott (AKA Corktown Jesse) and Lindsay Salminen, who last week unveiled a revamped menu at the eatery.
The Skip, at 1234 Library St. (in The Belt between Broadway and Library) will be open 3 p.m.-midnight Wednesday-Saturday and noon-8 p.m. Sunday, closed Monday and Tuesday.