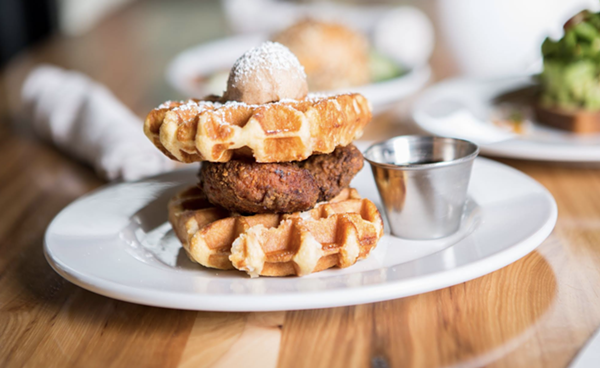 Royal Oak's The Morrie — a live music venue and restaurant that bills itself as serving "eclectic neighborhood roadhouse cuisine" — is considering a major expansion.
Crain's
reports owner Aaron Belen is planning up to five new locations, including one in Birmingham that he expects to open before the year's end. That will go in the old Au Cochon space at 260 N. Old Woodward Ave., and Belen says he's also considering spots Ann Arbor and Detroit.
He adds he wants to see how the new Birmingham space pans out before moving forward elsewhere, but he has already looked at locations in downtown Detroit.
The Morrie opened in 2016 and is part of AFB Hospitality, which also owns Bistro 82.
So many restaurants, so little time. Find out the latest Detroit dining news with our weekly food newsletter delivered every Friday morning.