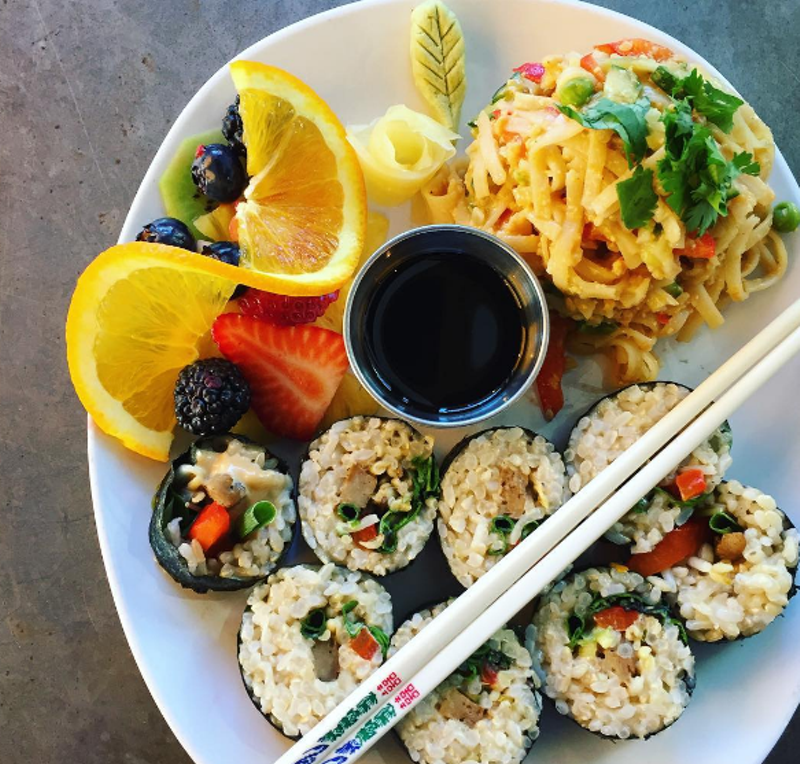 A new vegan restaurant that will be a third concept for The Lunch Room will open in the space occupied by the recently-shuttered Argiero's.
Lunch Room co-owner Phillis Engelbert tells
MT
that the expansion also means changes for the menu and concept at the current Kerrytown location.
At the new restaurant and bar - called the Detroit Street Filling Station - diners will find "international vegan fare with a seasonally changing menu." It'll highlight produce grown on The Lunch Room's Belleville farm, and hold a full bar with a "carefully curated" wine and beer selection, and craft cocktails. An outdoor patio is also in the works for the space, which is at 300 Detroit St.
The current Kerrytown Lunch Room location will be converted into a diner concept that will serve vegan takes on diner and comfort dishes for breakfast and lunch, and feel more like a neighborhood bar/ice cream parlor in the evening.
Some current menu items like the the mac and cheese will stay on Kerrytown's menu, while other items like the pad thai will be transferred to The Filling Station. So the former will be more casual while the latter will be more of a modern-yet-casual "date night" spot at which one can get slightly more sophisticated dishes along with a bottle of good wine.
Englebert says that the company is shooting for a summer opening for The Filling Station, and notes that the name is derived from the original building, built in 1925 as the Staebler Family Oil Company filling station.
She and co-owner Joel Panozzo have quickly found success in The Lunch Room concepts. They started the company with a food truck in 2011, opened their Kerrytown location in 2012, then launched the bakery/cafe in 2015.
"Ann Arbor is really receptive to the food and atmosphere that we're offering," she says.
She adds, "The new space will allow us to more comfortably accommodate our growing clientele. Our little dining room at Kerrytown has been bursting at the seams for over a year now, and customers daily ask us when we are going to expand. We are excited for the opportunity to do that now."