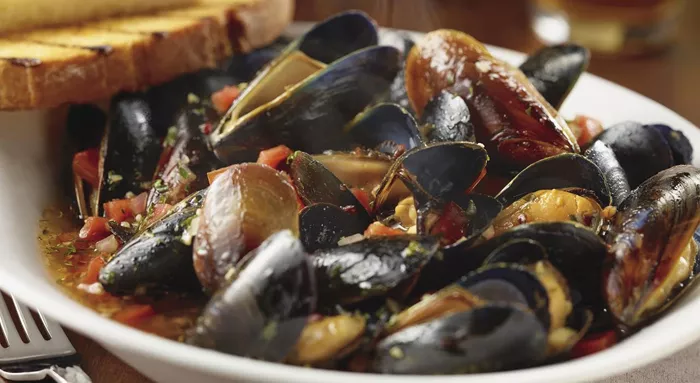 Exurban Vegan — Food doesn't have to be flavorless slop to be good for you. A new generation of restaurateurs is coming into its own showing that healthful, life-giving food can taste a lot like, well, gut-pleasing comfort food. That seems to be what's driving business at the Clean Plate Club in Shelby Township. It's actually a spin-off of the successful Cacao Tree in Royal Oak, where customers have raved about the raw, vegan superfoods the kitchen creates. The food at Clean Plate is still vegan and nutritious, but served hot, as well as raw. The menu includes such vegan choices as a tempeh burger, a vegetarian sloppy joe, a barbecued seitan burger, and more. Best yet, you can finish your meals with the same sweets from Cacao Tree. This diet isn't just for vegans, vegetarians and flexitarians anymore. You can bring the whole gang now. The Clean Plate Club is at 45629 Hayes Rd., Shelby Twp.; 586-580-3293; cleanplate4u.com.
Drop (in on) the Dime — Drinks X Design is a chance for those who enjoy after-work alcoholic refreshments to explore creative spaces in Detroit that are normally off-limits to the general public. This week's shindig goes down at dPOP, down in the basement of the old Dime Building in downtown Detroit, now called Chrysler House. It's a curious place, with ancient bank vaults, an all-white conference room and other surprises. It happens 5:30-8 p.m. on Thursday, Jan. 9, at 719 Griswold St., Detroit; 21 and older only.
Hamtramck on Rye — What's up with Hamtramck lately? Now home to Rock City Pies and Revolver, the gritty city within a city seems on the cusp of culinary critical mass. Newest to the scene is Delite Café & Deli, a coffee shop opened by a former Hamtramck schoolteacher who's lived in the neighborhood since he was a kid. The joint serves quality sandwiches and serves Great Lakes Coffee products, as well as ice creams and assorted snacks. It's mostly worth a look because this former music shop has been richly appointed, with a tastefully tiled front bar and a rather chic, softly lit lounge in the back, with sofas and chairs, art on the walls, and free wireless. In keeping with his former job, the owner hopes to sponsor scholarships and other good works. Worth a try. Delite is at 3135 Caniff St., Hamtramck; 313-305-4244; open 6 a.m.-9 p.m. Monday-Friday, 9 a.m.-9 p.m. Saturday-Sunday.
Winter Delights — The LongHorn Steakhouse chain is making an aggressive bid for metro Detroit diners this year, announcing new winter menus. Dishes include garlic mussels, a roasted butternut squash risotto, a winter Brie salad, and more. Wash it all down with an Angry Apple Stag, with cider fortified with cinnamon-spiced Jim Beam. For locations in Allen Park, Clinton Township, Lake Orion and Westland, see longhornsteakhouse.com.
Know of any upcoming food or drink events? Let us know! Call 313-202-8043 or email [email protected]