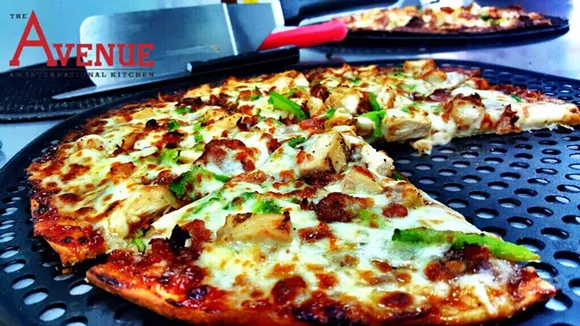 A new restaurant on the Avenue of Fashion that specializes in pizza, subs, corned beef, tacos and more is set to be unveiled Friday during a day-long grand opening event.
The launch party for The Avenue International Kitchen - headed by co-owner Gary Sheffield and his son Vincent, and local music producer Jupyter - will start at 8 a.m. and go through midnight at its location at 19163 Livernois Ave.
The festivities will start with the spot's breakfast pizza with radio personality Angie Starr of 105.9FM hosting, a ribbon cutting ceremony, and a nighttime party featuring artists from Jupyter's Galaxy.
The eatery is one of many new developments taking shape on the iconic Avenue of Fashion, that stretch of Livernois between Seven and Eight Mile roads, which in addition to its number of kitschy boutiques has become increasingly known as a
dining destination.
Among the projects in the works is a
$5 million redevelopment effort
, which, according to Crain's, is spearheaded by Matt Hessler, who previously worked to revitalize property in Detroit's former Chinatown, the springtime opening of gourmet, locavore slider spot
Slyde
, and a
fourth
location for the popular Bucharest Grill.
The trio behind the new restaurant are also working to open a raw juice bar across the street, to be called Have a Juice, which could open early 2017.