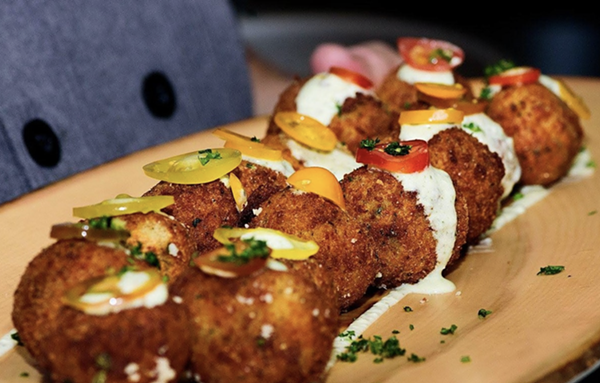 Testa Barra, an Italian/new American eatery in Macomb Township that's part of the Baldwin group of restaurants, opens today in Macomb Township.
The lengthy menu is filled with modern takes on traditional pastas, pizzas, salads, seafood, meats, and more. It includes items like Salmon Verlasso with beet pappardelle, spinach, spiced pepitos, gremolata, and pesto cream for $26, or Carbonara-Bucatini with guancale, basil, egg, parmasean, and peas for $15.
It also features a range of craft cocktails including originals and twists on classics like the Testa Mule Testa Mule with Puris vodka, lime juice, and ginger beer.
Owner Jeff Baldwin previously told
MT
that Testa Barra is more of a family affair than his previous ventures, like J Baldwin's, as his sons are closely involved in the kitchen and overall operation.