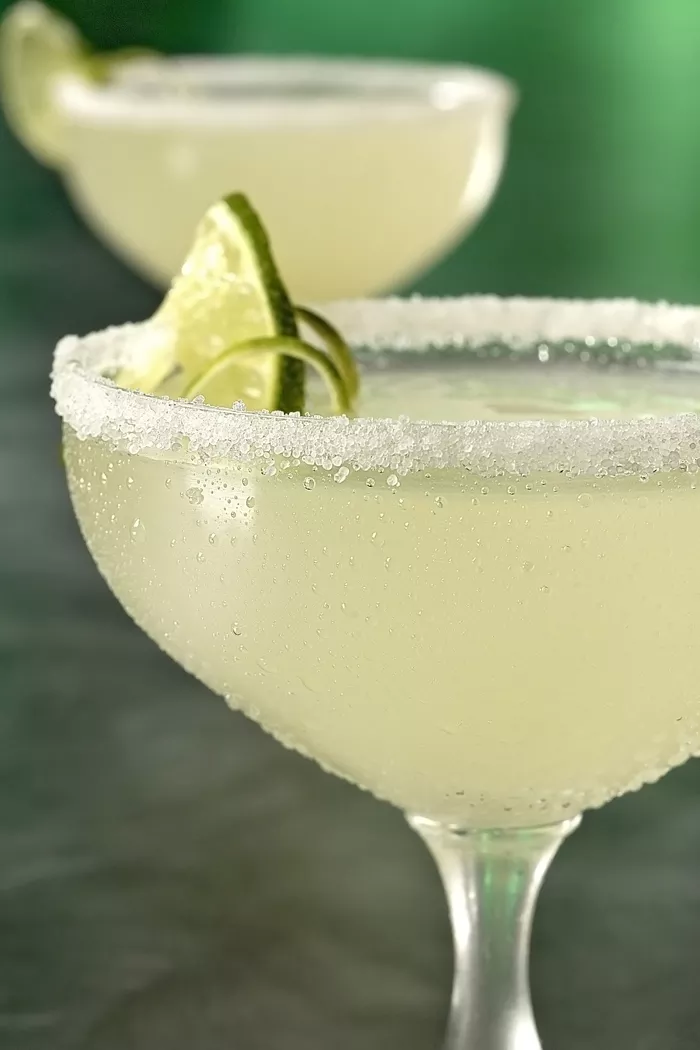 Tequila is a distilled beverage made from the blue agave plant, and the only true tequilas are made in the area surrounding the Mexican city with which the drink shares its name. America's first indigenous distilled spirit, tequila was first made by conquistadors who ran out of brandy and used the Aztec people's agave to make their own alcohol. It wasn't until the 1600s, however, that it was first mass-produced, and it wasn't until 390 years later, that it gained popularity at college frat parties.
Currently experiencing something of a renaissance, tequila is now being made by local craft producers, as well as big brand names, all of which are paying attention to detail, creating something that's eminently drinkable. To celebrate the revitalization of this historic spirit, a new event is offering Detroiters the chance to taste lots and lots of tequila.
The inaugural Tequila Mundo will feature more than 60 of the world's best tequilas, served either neat or in a cocktail, and several of the area's best bartenders have concocted special recipes that will be showcased at the event as well.
Hornitos, Sauza, Jose Cuervo, 1800, Corzo, El Jimador, Herradura, and other national brands will be available to sample, while Detroit-owned tequila distilleries Cabresto and Blue Nectar will be on hand as well.
For $45, general admission guests will receive a special commemorative tasting cup along with 10 tickets worth a half-ounce sample each, plus access to the salsa sampling, but we'll get to that later.
For $65, patrons can enjoy the event as a VIP, with a special extra hour available to these guests before doors open to general admission. Along with their commemorative cup, they'll get five additional tickets, racking their number of samples up to 15.
DJ Escalade will spin the tunes, and games like Giant Jenga (always a hit when anyone drunk is involved) and cornhole will help keep guests entertained.
But back to the salsa sampling: 40 different locally made salsas will be available at Tequila Mundo, with Chuck & Dave's providing 13 flavors and Brave Dave's Salsa featuring six varieties. Kalamazoo's new Crazed Cravings will be available as well, along with several other brands.
Around for more than 20 years, Chuck and Dave's continues to be headed by buddies and owners Chuck and Dave. They'll have their sriracha-style salsa, an extra-hot recipe made with jalapenos and rooster sauce; their Southwestern style salsa, which mixes authentic flavors and includes tons of black beans, yellow corn, and garlic; their Mexican medium style, which is their No. 1 seller and includes extra cilantro, along with all the requisite ingredients; and their peach mango, a sweet and mild blend of peaches, pineapple, tropical fruit, and vegetables that will surely temper the heat found in their other offerings. Their original style salsa, artichoke and garlic, sweet onion, thick and chunky, Mexican mild, Mexican hot, chipotle fire-roasted tomato, smokin' hot, and roasted garlic salsas will also be available, along with their white corn tortilla chips. All of Chuck & Dave's salsas and chips are gluten-free.
Made by a local who's been hand-crafting salsas for 20 years, Brave Dave's owner and operator strives to create salsas with body and flavor. Made all gluten- and fat-free, Brave Dave's brand will be on hand with all six of their flavor profiles. The garden flavor, or original recipe, is loaded with fresh vegetables and is mild enough for those who think that even ketchup has too much kick. The black bean has a smoky, Southwest flavor with a slight tingle. Sweet and savory features a Caribbean twist and is made with cinnamon, ginger, and nutmeg, among other spices. Tropical and caliente will also be available, along with a no-sugar-added salsa that Brave Dave's says is gaining popularity with the diabetic community.
Also available, although for purchase, will be tacos from Alley Taco, Rojo Mexican Bistro, Zumba Mexican Restaurant, Taqueria el Nacimiento, On the Border Mexican Grill, and Camelia's Mexican Grill.
For those who can't shoot the tequila, two selections from Dos Equis will also be available: Dos Equis Ambar, a robust, classic Vienna-style lager with a full body, will accompany Dos Equis' traditional lager.
Tequila, tacos, and salsa — could you ask for anything more?
Tequila Mundo takes place from 8 p.m. to 11 p.m. with a VIP hour from 7 p.m. to 8 p.m. on May 31, at Royal Oak Farmers Market, 316 E. 11 Mile Rd., Royal Oak; 248-246-3276; $45-$65