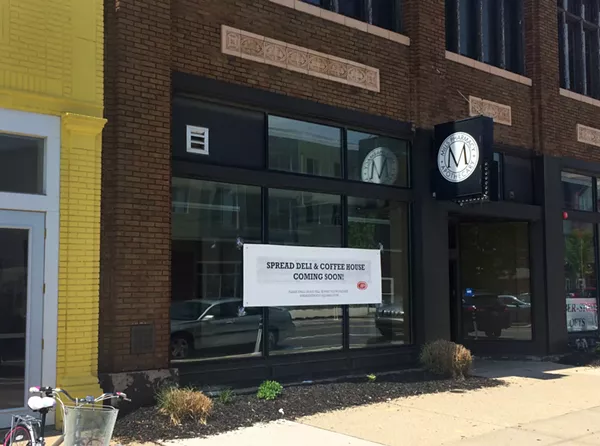 A new deli and coffee shop called Spread is planning a July opening near Cass and Willis in the Cass Corridor.

Co-owner Tersion Yatooma tells Metro Times that the shop is designing a simple menu with around ten sandwiches and several coffee drinks.

"It's going to be clean cut, nothing too pretentious, a couple coffee items, something where people can come in, relax, and have a nice cup of coffee," he tells us.

Yatooma plans to source his produce and meat from the Eastern Market each day, and he'll also buy his cheese there. All bread will come from neighboring Avalon, cookies will come from the Detroit Cooke Company, and Yatooma, who is Chaldean, will offer some baklava. On the coffee menu, expect to find Cadillac Coffee and Illy espresso.

Yatooma says he chose the 1,280-square-foot space at 4215 Cass Ave. after looking at 29 other spots, and calls it "very small, but definitely big enough."

"It's got great foot traffic, and it's right by Wayne State ... and downtown," he says. "I like the environment here, and to be a part of this community is going to be a blessing."

Yatooma, who is opening the restaurant with co-owner Patrick Maizy, adds that he plans to offer a free sandwich for someone in need for every ten sandwiches that are purchased. But he adds that he's still figuring out how the logistics will work.

"I want to make nice, big sandwiches, but also be able to help the community. So I think it would be good if for every 10 sandwiches I sell, I give one to someone in need," he says.

Find Spread's Instagram here.

So many restaurants, so little time. Find out the latest Detroit dining news with our weekly food newsletter delivered every Friday morning.