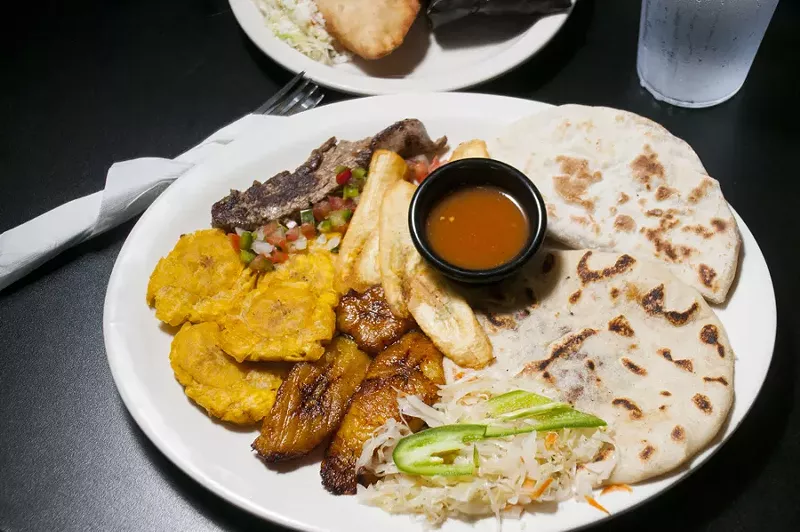 Southwest Detroit is arguably the city's richest food neighborhood, and the restaurants that make it such will be on display in its first ever restaurant week.
SW Detroit Restaurant Week runs from Friday, Oct. 5 to Sunday, Oct. 14, and will feature around 20 participants. Though Southwest is known for its Mexican fare, it holds a lot of range, as is evidenced by Central American, South American, and Caribbean eateries like El Catracho (Honduran), El Rey de las Arepas (Venezuelan), El Caribeno (Dominican), and Taqueria Nacimiento (Mexican).
No pricing is immediately available, but the Southwest Detroit Business Association, which is sponsoring the event, says the set up is slightly different than other restaurant weeks.
"For SW Detroit Restaurant Week, since the price point of the meals is already quite affordable, the goal is to present a menu of options at each restaurant that will make it easy to try new foods and enjoy a meal prepared as a full, cultural experience," the group said in a release.
More information is available at the event's
site
.
So many restaurants, so little time. Find out the latest Detroit dining news with our weekly food newsletter delivered every Friday morning.