Vincente's Cuban Cuisine owner Vincente Vasquez is planning a restaurant that will tra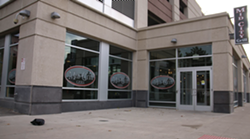 de in the dishes of Peru, Argentina, Chile, Brazil and Colombia.
Crain's reports
that the eatery, Bolero Latin Restaurant, is taking over the former Mid City Grill space at 51 W. Forest Ave. in Midtown.
Vasquez is bringing in executive chef Roberto Caceres to run the kitchen, which will cover a lot turf. There are some distinct differences between what you'll find on your plate in the 4,200 miles between Bogota and Concepcion, but the dishes are all a rarity in Detroit, so this is exciting news.