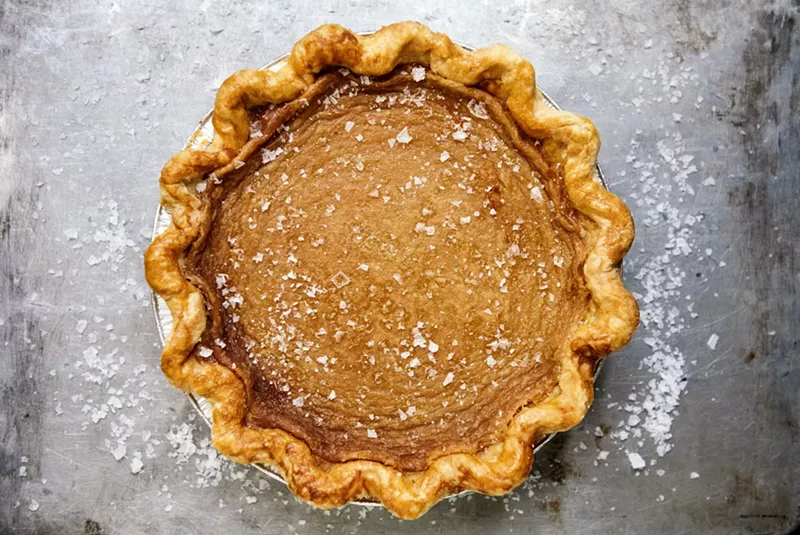 Detroit's Sister Pie is planning a new location that includes a grocery store, cafe, and space for two cooking classrooms.
Crain's
reports that the cafe in the 8,000-square-foot space at 8110 Mack Ave. in the Islandview/Villages area will likely seat 35 and serve sandwiches, soup, salads, quiche, and other egg-centric breakfast dishes.
A small grocery area would offer grab-and-go items like salads and sandwiches as well as the basics like potatoes, milk, butter, and eggs. The new location would also house two classrooms which would allow owner Lisa Ludwinski to hold more baking classes.
Ludwinski — who's a finalist for a 2019 James Beard Award — launched Sister Pie in 2012 and runs the popular bakery out of a 900-square-foot shop on Kercheval in the West Village. The new space, for which she's signed a letter-of-intent to lease, could be ready as early as April 2020.
So many restaurants, so little time. Find out the latest Detroit dining news with our weekly food newsletter delivered every Friday morning.