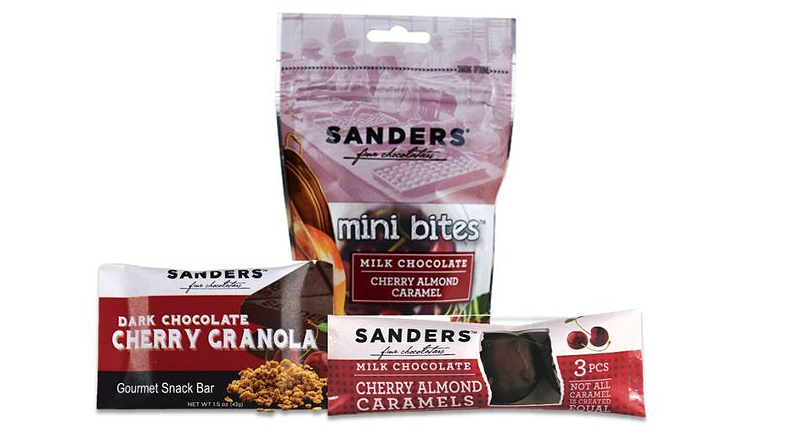 Sanders Fine Chocolatiers, a longtime Michigan-based chocolate company, is rolling out three new products that embrace the cherry-chocolate combination.
They include the Three Piece Milk Chocolate Cherry Almond Caramels, Dark Chocolate Cherry Granola Snack Bars, and Milk Chocolate Cherry Almond Caramel Mini Bites.
"The sweet-tart flavor of the cherries pairs perfectly with our chocolate to provide a truly unique tasting experience," Brian Jefferson, Chairman and CEO of Sanders Candy, said in a press release.
Over the last three years, the Clinton Township-based chocolate maker added three new production lines and built a 50,000-square foot distribution center. It also completed an
extensive remodel of its flagship Chocolate & Ice Cream Shoppe
located inside its corporate headquarters in October, and
purchased more land to accommodate growth
.