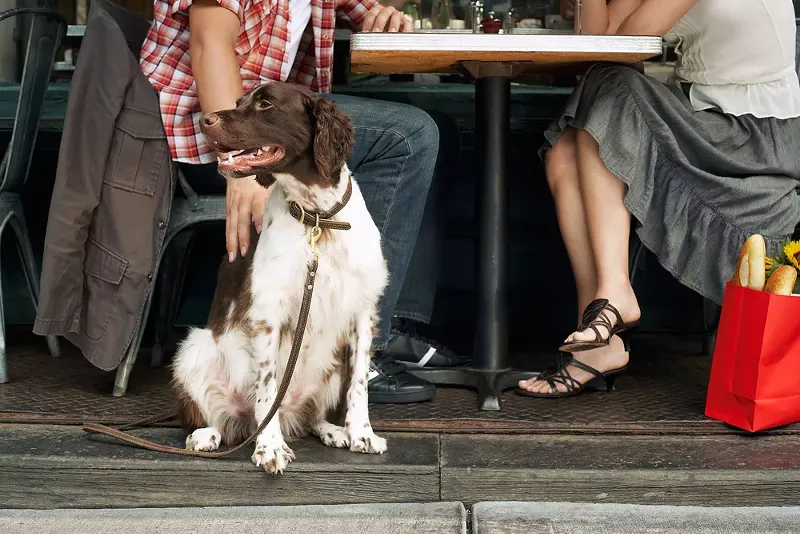 While there are many patios around metro Detroit that are dog-friendly (
check out our handy guide to more dig-friendly bars
) none of them (to our knowledge) offer an exclusive menu that is designed just for your pooch.
Bastone Brewery in Royal Oak unveiled their new "Pups on the Patio" menu that features "gourmet canine cuisine" so your dog has something to much on while you sip on a brew and eat, too.
The new menu has six wag-tastic dishes, which include the
Skinny Dog
(look out,
Bethenny Frankel
) which is a salmon and rice dish, the
PB Dog
(kielbasa and peanut butter),
Pup Patty
(cheeseburger patty and a bun),
Top Dog
(hanger steak slices over potatoes),
Bacon Bites,
and the
Poochy Cream
, which is vanilla ice cream topped with peanut butter and a dog treat. You also get to keep the doggy dish that the meal is served in, so there's that, too.
While the Top Dog and Skinny Dog actually kind of sound appetizing (laugh at me all you want) we recommend that you leave the tasting to the dogs.
Bastone Brewery's patio is only open till the end of October, so if you want your dog to live in the lap of luxury at a restaurant just once you better head in there soon. The patio will reopen again next spring.