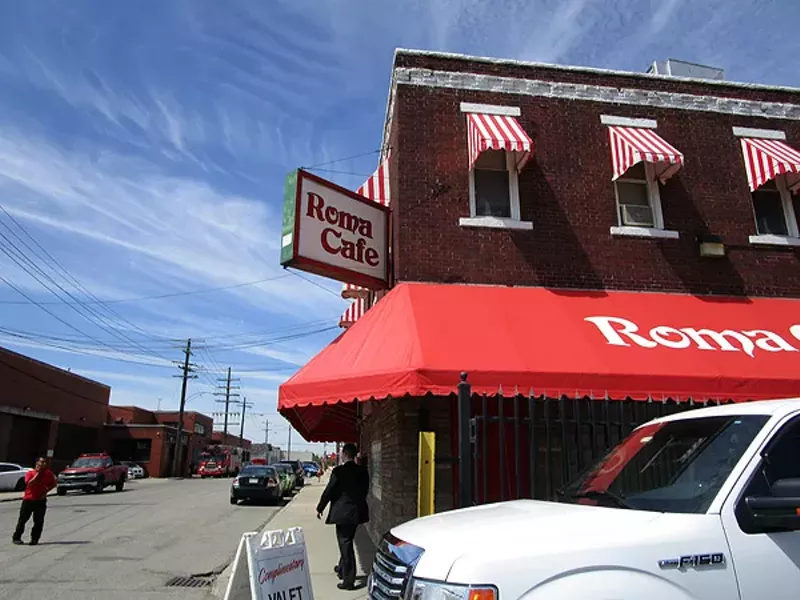 You could almost hear a faint cry in the air when news broke
back in July
that after 127 years of business, Roma Cafe would close.
Reports said that the restaurant would reopen in September and clearly that deadline has passed.
Crain's
reports that the space is finally ready to open and will do so under a new name called Amore Da Roma in November.
The good news is that the restaurant's most recent menu will return since its executive chef, Guy Pelino, bought the building from the Sossi family, who has owned the restaurant up until July. Pelino got the family's blessings and plans to rename the joint Amore Da Roma.
Pelino reportedly put $60,000 worth of renovations into the space, and thinks that by the time they are ready to reopen the grand total will come out to about $125,000.
Diners will notice that the ceiling and floors have been replaced, alongside a new bar and refurbished bathrooms. Pelino also added a new air conditioning system and some great upgrades to the back of house.
What is most exciting are the outdoor renovations, which will include a hip bocce ball court and a shipping container that will be turned into an outdoor bar.
The outdoor goodies won't happen until spring, but plan on an early November opening with added hours on Sundays for Eastern Market shoppers.