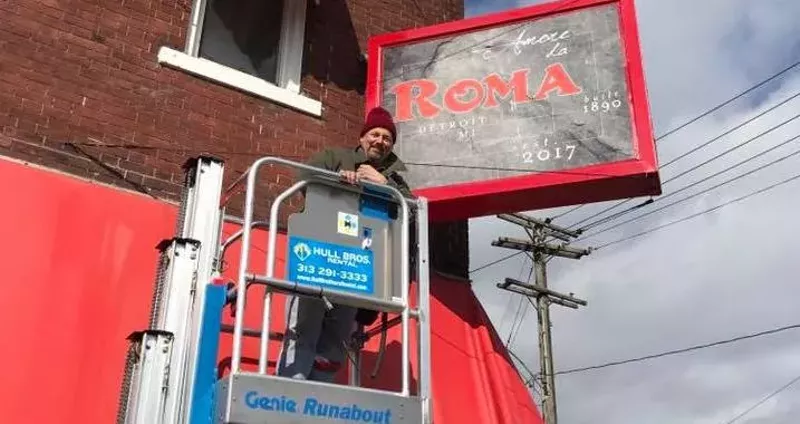 After 127 years in business, Eastern Market's Roma Cafe shuttered last July. The Italian restaurant had been a staple in the bustling district, and many were sad to see it go.
In October,
we reported
that a new Italian restaurant named Amore Da Roma would open up in its place. It had a projected November opening date, which was pushed back due to plumbing issues,
Crain's Detroit
reports.
Now, with a new sign mounted on the corner of the building, it appears the restaurant will open for business this weekend.
Crain's
reports that owner Guy Pelino plans to have the operation running at full tilt by Saturday.
Pelino was a chef at Roma Cafe prior to its closure and has promised to keep the restaurant's traditional dishes on the menu. According to Crain's, it will have an "enhanced vintage feel" after having undergone a $100,000-plus renovation that included refurbishing the bar and bathrooms, and adding new flooring, a ceiling, kitchen equipment, air-conditioning, and a walk-in freezer.
"We'll keep the same traditional dishes, keep the charm of the place," Pelino told
Crain's.
"We don't want to lose any of the customers that have been coming here for years. We want to keep the legacy going."