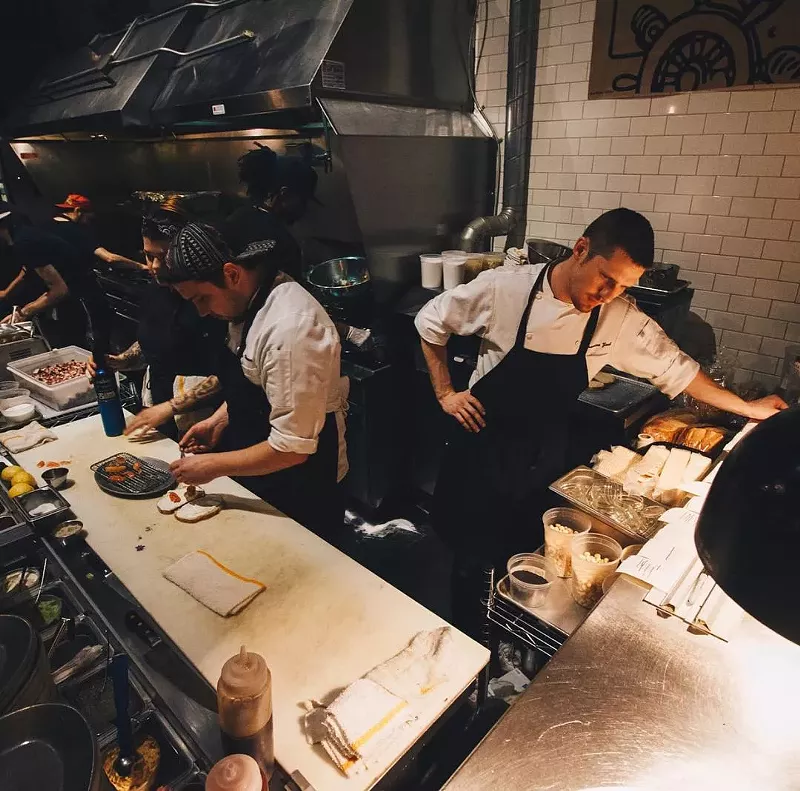 Just eight months after
Metro Times
dined at the much anticipated River Bistro, which opened last August, chef and owner Maxcel Hardy announced Tuesday that the restaurant will no longer be open during the week. According to
The Detroit News,
River Bistro will now only be open Saturdays and Sundays from 11 a.m. to 5 p.m., offering brunch and dinner service.
The restaurant, which specializes in Caribbean-inspired fare, reportedly made the change in order to better maintain a "strong dine-in and takeout" business. Hardy went on to say the restaurant gets most of its business on weekends.
Just last week, Hardy opened his fried chicken concept, COOP inside
Detroit Shipping Company, in Cass Corridor.
In other restaurant news, two Ferndale dining hotspots are losing their executive chef for other culinary pursuits. After three years of filling the role at Public House and Imperial, 31-year-old Brandon Zarb announced that he will be stepping down to become a culinary paraprofessional educator with
the Rising Stars Academy
in Centerline.
"I'm just looking to do something that's going to be a little bit more fulfilling and meaningful,"
Zarb told the Detroit Free Press
. He tells the paper he plans to return to cooking at some point down the road, but that "Rising Stars actually changes people's lives" and "contributes to a community in a way that a good restaurant can't really do."
The culinary program caters to special needs students between the ages of 18 and 26. It's goal is to equip students with culinary skills that will ensure employment within two years.
It's unclear what Zarb's career change means for his involvement with
AntiHero, a Japanese-concept restaurant
slated to open in Ferndale this fall.
So many restaurants, so little time. Sign up for our weekly food newsletter newsletter delivered every Friday morning for the latest Detroit dining news.