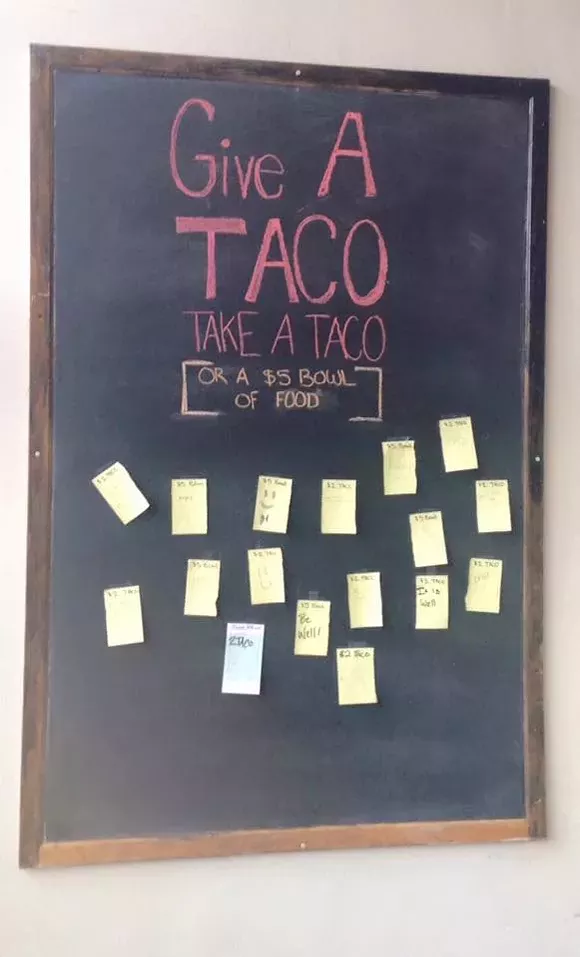 Bartertown Diner, a Grand Rapids restaurant known for its collective management style (and
previously its huge Che Guevara mural
), is encouraging its patrons to pay it forward.
In a Facebook post, the eatery specializing in vegan and vegetarian cuisine (that is actually really freaking good), lauded its diners for their generosity.
Now, we know what you're thinking — Grand Rapids is NOT Detroit, who cares? (And full disclosure: this writer used to live there, so when shimmering examples of the city's
self-congratulation
do good-ery pop up in my Facebook feed, I can't help but write about them.)
But all sass and snark aside, it wouldn't be the worst thing if this trend caught on. Right?