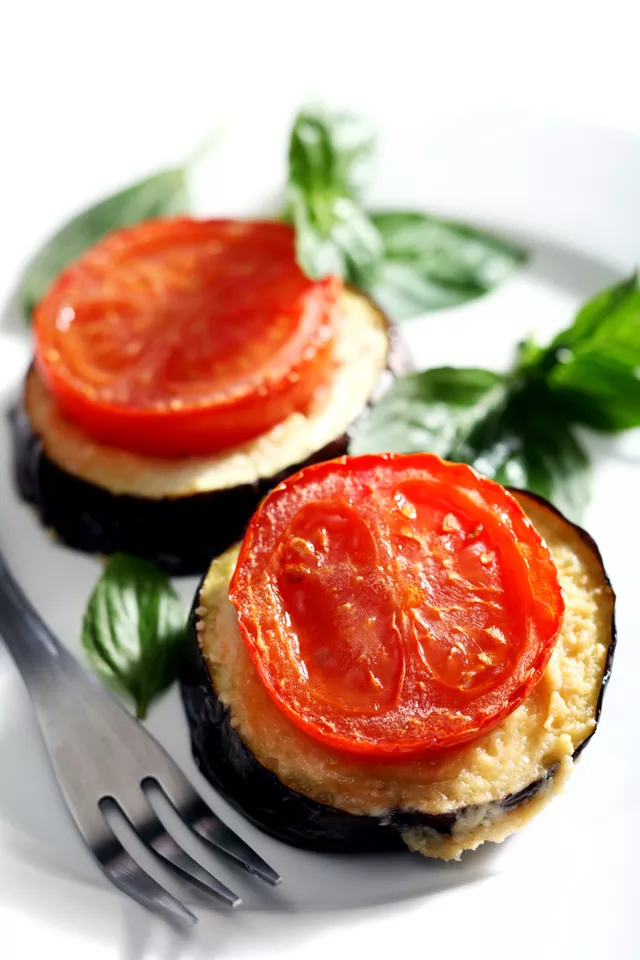 $=$5-$10; $$=$10-$25; $$$=$25-$50; $$$$=$50+
Aladdin Sweets & Cafe 11945 Conant St., Hamtramck; 313-891-8050; Last year, this was just a small neighborhood place, lacking cloth doilies and polished steel cutlery, serving food on plastic plates and beverages in polystyrene cups. But what Aladdin lacked in china and stainless steel it more than makes up for in flavor and authenticity. And now, after an expansion last year that doubled the dining area and added an outdoor patio, it's bigger and better than ever.
The Blue Nile 221 E. Washington St., Ann Arbor, 734-998-4746; 545 W. Nine Mile Rd., Ferndale, 248-547-6699; $$: A big part of the draw of this kind of dining is that you get to eat with your hands. You get only two all-you-can-eat choices: four meats and seven vegetables for $17.90 (which, obviously, ain't veg), or all-veg for $15.90 (kids 12 and under eat for half price, and kids 5 and younger eat free). Diners use small pieces of bread to scoop up the food, and the juices soak in. Closed Mondays.
BTB Burrito 810 S. State St., Ann Arbor; 734-222-4822; 1140 S. University, Ann Arbor; 734-222-3715; 1906 Packard St., Ann Arbor; 734-995-9940: A friend of ours says it's "the best burrito joint in town," and it's always open nice and late, 11-4 a.m. at their smallish State Street spot, and 11-3 a.m. most days at their "cantina" location on South University (Packard Store is open 10 a.m.-10 p.m. every day). A regular vegetarian burrito sets you back just $3.75, $4.75 with sour cream and guac, or $7.25 for a big, two-tortilla burrito with the trimmings. And it's that simple. What's more, the tax-inclusive prices mean you never have to fumble for anything smaller than a quarter at 2 a.m.
Byblos Cafe and Grill 87 W. Palmer St., Detroit; 313-831-4420; $: Located near Wayne State, this busy shop has held its own for several years, being all things to all people. Their massive menu offers more than 90 dishes, including vegetable-intensive Lebanese and Middle Eastern fare. Go meat-free while your friends can eat American food, even quesadillas, Cajun salmon, fettucine Alfredo, and fish and chips! All this, and even orange Crush to wash it down. Also has bargain prices of $3.75-$5 for wraps and sandwiches. Closed Sundays.
Cass Cafe 4620 Cass Ave., Detroit; 313-831-1400: A fixture on Cass Avenue for years now, this hip eatery's big-room bistro has really kicked up the kitchen in the last few years. And everything's prepared and plated consistently better than the old kitchen ever could. But nothing ever costs more than $15, most things are less, and what hasn't changed is that trusty lentil burger, a low-rent Cass Corridor classic itself. It seems to have been only $6.50 forever. Snag one of those on a night with a PBR special ($5 pitchers Sunday, $1 shell glasses Tuesday) and you have a pretty cheap night out with a pal or two. Heck, even a night alone at the bar can be fun, as there's usually a nice mix of neighborhood fixtures, old and young, white and black, poor and less-poor. The only thing they all seem to share is an unbeatable knack for chatter that ranks the joint among the best places to eavesdrop on conversations.
Earthen Jar 311 S. Fifth Ave., Ann Arbor, 734-327-9464; $: Earthen Jar's buffet-style eat-by-the-pound cuisine is cheap; most of it's vegan. They have everything from Indian specialties to vegan mac 'n' "cheese" to scrambled tofu. And, in the spirit of keeping it local, the dairy they use comes from legendary Calder's. You get a pound of food (literally — it's weighed by the pound) for less than six bucks, which is great for these times, with the R-word always looming over us.
Fly Trap 22950 Woodward Ave., Ferndale, 248-399-5150; $: You can get a burger and fries or just plain eggs at this "finer diner," but don't expect the menu to be cliché side-of-the-highway fare. Vegetarians can find plenty to nosh on, from the tempeh burger to the lemongrass pho bowl (or perhaps some "three-cheese and mac," with its caramelized onions and herbs, or something called a "fettuccine bomb"), and their omnivore friends will delight in the copious-and-never-boring meaty options.
Good Girls go to Paris 15 E. Kirby St., Detroit; 313-664-0490: The traditional French pancake gets an American treatment at this miniature downtown eatery. Each crepe takes almost four minutes, from first careful pouring to handing through the window on a paper plate. Certainly the "savories" run more toward meats. But among sweet crepes, which are the majority, customers like the "Fay," similar to a nonalcoholic Bananas Foster, plus pecans. Don't call ahead. Your crepe does need to be made to order, and it'll be much better if you eat it right then. Sometimes eating is about more than protein and calories; it's about flavor. Open 9 a.m.-8 p.m. Monday-Thursday, 9 a.m.-10 p.m. Friday-Saturday, 9 a.m.-5 p.m. Sunday.
Goodwell's Natural Foods Market 418 W. Willis St., Detroit, 313-831-2130; This health-food store serves good, cheap vegetarian pita sandwiches. Though it's takeout only, you can usually find a place to sit on Willis, right next to Avalon Bakery. On a warm afternoon, you'll likely see more than one college student taking in the open atmosphere outside.
Inn Season Café 500 E. Fourth St., Royal Oak, 248-547-7916; $$: As we keep saying, Inn Season Café — a rare provider of vegetarian cuisine in metro Detroit — has gotten better as it has gotten older. Fine, organic ingredients have always been its hallmark, but it's so much more than "health food." With great effort, they comb farmers' markets and community supported farms to ensure only the freshest, best and most local food makes it to your plate. Very open to diners with dietary restrictions.
International Mini-Café 111 E. Kirby St., Detroit; 313-377-2555: In the basement of the International Institute at Kirby and John R, just east of Woodward, is one of the best lunch deals in town. Each day they offer a different soup; three Indian dishes, two of them vegetarian; a "Mideast feast" of hummus, tabouleh and falafel; a veggie quesadilla; a pasta dish, such as spaghetti with chicken meatballs; nachos; three pizzas; Greek salad; and three American-style sandwiches. Desserts are Middle Eastern pastries, and you will often find crisp, fresh samosas waiting on the entrance table.
Jerusalem Garden 307 S. Fifth Ave., Ann Arbor; 734-995-5060: The only place where falafel is more popular than this tiny Ann Arbor spot would be in Jerusalem itself. Ann Arbor is a lot more convenient and the journey to the Middle East won't get you better food. Falafel — fried patties of ground chick peas, onions, garlic, parsley and other seasonings, served wrapped in pita with baba ghanoush, hummus or refreshing tabbouleh — are as cheap ($4.75) as they are delicious. Cheap eats at their best. It's fast, but not fast food as we know it. Splurge and have a cup of lentil soup.
Le Petit Zinc 1055 Trumbull St., Detroit; 313-963-2805: Charles Sorel, raised in France but with the Caribbean personality of his native Martinique, is providing a splash of sunlight at his breakfast-and-lunch spot in Corktown. His small space has bright yellow walls and bright yellow napkins. It's accented in green and turquoise and is adorned with paintings in primary and other cheerful colors. Outdoors is a patio with raised beds for perennials. Patrons may order crepes, salads, sandwiches, cheese, ratatouille and coffee. Doesn't sound cheap, does it? Surprisingly, Sorel's dishes seldom cost more than $8, and every creation, from crepes to salads to classic French small plates, are works of art, meant to be savored.
Motor City Brewing Works 470 W. Canfield St., Detroit; 313-832-2700: Right across the street from Traffic Jam, this brewpub has a quirky tiled interior, with its concrete bar molded in PVC, its Wednesday-night art shows, and its sturdy menu of pizzas and small plates. For less than $10, you can get a pizza made with ingredients from as local as possible. The beers are excellent. And those Wednesday night art shows are a tightwad's dream, offering work from experimental, established and ex nihil artists, often hanging work that goes for as little as $15. Have a vegetarian pizza, drain a craft brew or two, and invest in a work of art for a little more.
Palm Palace 2370 Carpenter Rd., Ann Arbor, 734-971-5700; 2065 N. Squirrel Rd., Auburn Hills, 248-371-9000; 15750 Hall Rd., Clinton Township, 586-416-4800; $$: If you're in an emotional crisis that only the stuffed grape leaves of your youth will solve, but now you're vegetarian? Palm Palace can be your food therapist. They have some of the best hummus, grape leaves and falafel around; and the lemony crushed lentil soup alone is worth the visit. All vegetarian items on the menu are clearly marked, and there's a generous selection for veggies and omnivores alike. Vegetarian moussaka! Pita creations! Spinach pie! It's an adventure for your mouth. And go with the house salad dressing; it's divine.
Rangoli Indian Cuisine 3055 E. Walton Blvd., Auburn Hills, 248-377-3800; $$: Entrées at Rangoli come in small copper bowls. They've got mattar paneer (cheese cubes cooked with peas in a tomato and cream sauce); bindi masala (okra sautéed with onions and dee-licious spices); spicy-hot chettinadu pepper chicken (fiery peppers in a coconut curry); and select entrées can even be made vegan.
RAW Café 4160 Woodward Ave., Detroit; 313-778-9774; $$: At RAW Café, none of the food is cooked, and it's all vegan and organic, which means it's pretty uniformly healthful. A great midtown location in a striking all-windows space — the former CPop Gallery — that invites hanging out, though without coffee, and only till 6 p.m. The menu includes soups, salads, sandwiches, pasta, pizza, desserts, smoothies and juices. They're the work of LaKeta McCauley, who attributes her recovery from breast cancer to her switch to a raw vegan diet. McCauley is eager to spread her views on the healing powers of food.
Royal Kabob 3236 Caniff St., Hamtramck; 313-872-9454; $$: Here's a weird disconnect: In a metroplex with one of the largest Middle Eastern populations in the whole hemisphere, it has been nothing short of challenging to find good Middle Eastern food in the city proper. With the arrival of Royal Kabob on Caniff in Hamtramck, at least that multi-ethnic enclave has a shop that can provide everything from an ambitious platter to a humble, wax-paper-wrapped falafel sandwich. And those sandwiches are deals: A falafel sandwich is $3.55, as are the four other vegetarian sandwiches. For carnivores, meat-kebab sandwiches are around $3.95. As for their entrées, they're big enough to guarantee you'll leave with a box. Jeez, their $29.95 takeout combo for two is enough food for a small army. Though it does a brisk take-out business, the interior is bright and commodious, with enough room for large parties.
Russell Street Deli 2465 Russell St., Detroit, 313-567-2900; $: A meatless Reuben would, for all omnivorous appearances, seem to be missing the most important bit — you know: the meat. But at Russell Street, it holds its own without. The "vegetarian favorite," with a medley of vegetables, Swiss, sprouts, and a smear of hummus on whole wheat, will send anybody's taste buds into back-flips. The large, open space is chatty and crowded on Saturdays when everybody and their mother turns up for the great breakfast menu — now available during the week too. And of course there are sandwiches of the meat-laden persuasion, but why do you need them if you have sammies that include roasted red pepper, zucchini and sun-dried tomato pesto? Closed Sundays.
Seva 314 E. Liberty St., Ann Arbor; 734-662-1111: What's that you say? The restaurant our readers voted as the Best Vegetarian Restaurant this year has cheap eats? Well, the pastas, couscous dishes, quesadillas and portabella burgers are more expensive, sure, but there are some less expensive choices. You can get tofu rancheros ($9.25), eggs veracruz ($10.95) and the joint's classic burrito ($9.75) — "unchanged since the '70s." For $9.95, you can get a "veggie Reuben," a tempeh-lettuce-tomato sandwich, or a char-grilled tempeh burger. For the enthusiastic vegetarian, any meal for less than $10 at Ann Arbor's premiere veg-head restaurant is definitely a deal. Breakfast served all day.
Sprout House 15233 Kercheval, Grosse Pointe Park, 313-331-3200; $: The Sprout House folks are serious about their health and finds nutrition to be key in a long life. A sort of organic grocery, with produce, vitamins and health and beauty products, this place does a thriving carryout business in sandwiches and refrigerated prepared dishes. Offering vegan, organic dairy, organic chicken, soy cheese and vegetarian options, the store has preservative-, growth hormone- and antibiotic-free foods. Live healthy.
Taste of Ethiopia 29702F Southfield Rd., Southfield, 248-905-5560; 2453 Russell St., Detroit, 313-567-6000; $: The temptation is not to dwell on the Ethiopian bread, good as it is, but to see it as the vehicle for delivering the various we'ts (stews) and t'ibs (sautes) to your mouth. The flavors cooked up are so deep and so true, you may suspect you've never really experienced a lentil or a collard so intimately, and at unbeatable prices.
The Treehouse for Earth's Children Health and Holistic Center 22906 Mooney St., Farmington; 248-473-0624; $$: The Treehouse, which has occupied an unprepossessing blue-and-white building in the less affluent part of Farmington for 18 years now, evokes immediately all the stereotypes about very-health-conscious food. But set the setting aside, and you can find some tasty, inexpensive, certified organic meals at the Treehouse. The place is undogmatic about everything except "organic" and "no meat," serving both raw and cooked, vegan and eggs. There's even a salmon sandwich.
Woodbridge Pub 5169 Trumbull St., Detroit; 313-833-2701; $$: Woodbridge serves what may be the best vegetarian burger in the city, the "Stevers McFever," named for the owner's folk-singing pal, and it's a deal at $8. It could help lay a foundation for Whiskey Appreciation Night (Thursday), with $2 off all whiskey shots, or the bottomless mimosas for brunch — from noon to 4 p.m. — for $11. Open from 11 a.m. to 2 a.m. daily.
ZamZam 11917 Conant, Hamtramck; 313-893-9902; $: Value is a term that gets tossed about often, but ZamZam could easily find itself pictured next to the word in an illustrated dictionary. There isn't an item on the menu more than $10, the portion sizes are significant, and the food is enjoyable. Our three-person party has been able to leave on more than one occasion with bags full of leftovers and bellies bursting with joyfully obtained discomfort for less than $40. Each meal comes with either rice or naan, though given the low cost and large portions, it's easy enough to enjoy both in a sitting, especially if those at the table share.
Special thanks to editorial interns LaKeidra Bronner and Ally Levine for their assistance researching this column.
See any inaccuracies? Let us know! E-mail [email protected].