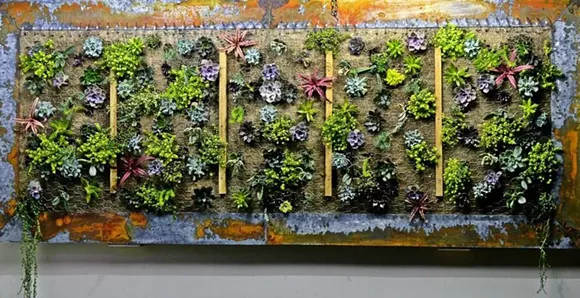 A swanky multi-course dinner, prepared by award-winning chefs, plus a way to help a Detroit student attend culinary school.
All sound like good ways to spend $200.
"Regenerate Detroit," launched by Detroit Lions DeAndre Levy and chef James Rigato (Mabel Gray, The Root), is a dinner series that promises all of that.
On Oct. 24, the benefit will take place at Chartreuse Kitchen & Cocktails, where Rigato will team up with the restaurant's chef Doug Hewitt to prepare an eight-course meal.
While the price tag per ticket may seem steep, it includes tax, tip, and wine pairings, plus all the money raised goes toward a scholarship for culinary school for a student participating in the Detroit Food Academy.
The non-profit Detroit Food Academy helps to prepare youths for possible careers in cooking through after-school programs, leadership training, and food-based projects.
The first "Regenerate Detroit" dinner took place in July at Rigato's Hazel Park restaurant and raised more than $16,000, money used to send food academy alumni Brandon Johnson, 19, to Schoolcraft College.
Tickets must be purchased online at
RegenerateDetroit.BrownPaperTickets.com
.
Chartreuse is at 15 E. Kirby.
Pumpkin Feast
Thought pumpkin was confined to pies and Starbucks lattes? It doesn't have to be.
Chef Nick Rodgers at The Root Restaurant & Bar in White Lake (co-owned by Rigato) is setting out to show the many ways that the autumn gourd can be infused into a meal with the fine dining establishment's annual Pumpkin Feast.
On Oct. 27 he's whipping up a five-course dinner using Michigan-grown pumpkins
The flavors of fall take over The Root Restaurant & Bar, 340 Town Center Blvd in White Lake
On the menu oysters with pumpkin butter, pumpkin lasagna, kabocha pumpkin bisque with apples, pumpkin sorbet with cognac, and more.
Cost is $65 (not including tax or tip). For another $20, you get a local beer pairing. Reservations are recommended by calling 248-698-2400. The Root is at 340 Town Center Blvd. in White Lake.
See also:
Here's your roundup for fun fall food and drink events