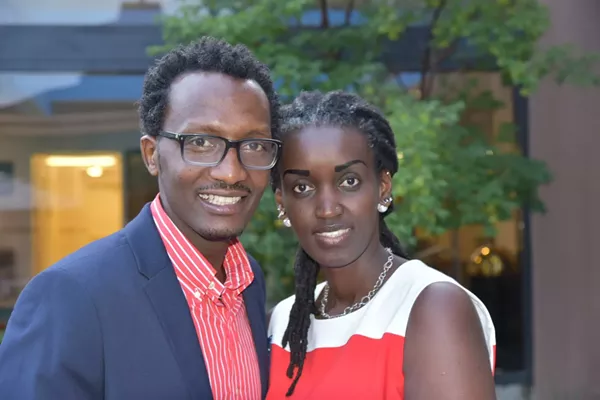 Two Burundian refugees who plan to launch the Baobab Fare East African restaurant, juice bar, and grocery store in West Village won $50,000 grand prize in the Hatch contest.
The husband and wife team of Nadia Nijimbere and Hamissi Mamba fled political violence in Burundi several years ago and stayed in Southwest Detroit's Freedom House while seeking asylum.
Via press release, Hatch wrote that Baobab Fare beat out more than 160 entrepreneurs who submitted to the 2017 "Shark Tank-style" contest and will receive the grand prize of $50,000 from Comerica Bank, and more than $200,000 in pro bono support from Hatch Detroit and its partners.
We tried some of Baobab's dishes at a Tuesday pop up at Brooklyn Street Local in Corktown. Among the many highlights of the-new-in-Detroit flavors were the mustardy marinated chicken and onions, and nearly creamy spinach with peanuts.
Dishes are heavy on vegetables like green pepper, onion, tomatoes, garlic, and celery. That's cooked with lemon and spices like white pepper, black pepper, curry, cumin, oregano, and garam masala.
Read
our story
about Mamba and Nijimbre's escape from Burundi and start in Detroit here.
Baobab Fare's website is
here
.