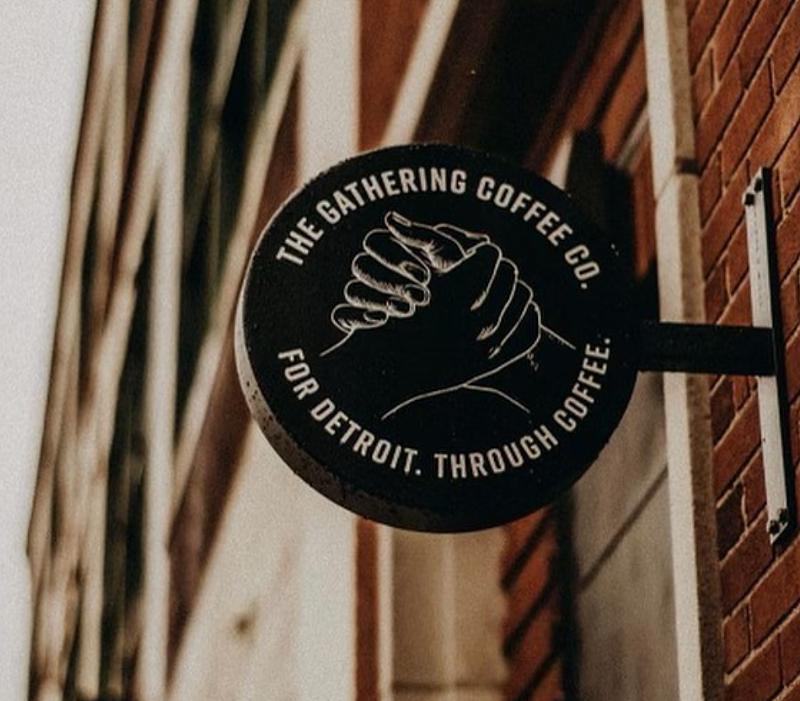 Three Michigan coffee shops with LGBTQ ties closed last week after receiving a threatening 10-page letter filled with hate speech. Now, they are preparing to reopen their doors in hopes that any threats of danger have passed.
The Gathering Coffee Co. at 2831 E Grand Blvd. in Detroit and Strange Matter Coffee with two locations in Lansing received the letter, indicating dates of potential harm.
"The letter in it's (sic) ten pages, held words, phrases, and images of hate and fear," a post on The Gathering Coffee Co.'s Instagram page from Feb. 23 reads. "Due to the nature of this letter, out of protection for our team and for you, our community, we have decided to close our doors for the next week, until these dates have passed."
Several days later, Strange Matter received a similar letter and also decided to close out of caution for the safety of its staff. The coffee shop suspects it was targeted because of a pride flag that hangs outside though the author's motives weren't entirely clear. The Gathering Coffee Co. has a majority queer staff.

"The letter we received was extremely antisemitic, but again, our letter provided no specific or direct threat," a post from Strange Matter reads. "The ramblings included some close dates in March that made us uncomfortable. The dates did not indicate any specific threat. There were many dates past and future scribbled all over the 10 pages. Considering how endemic violence and hate are, we decided to err on the side of extreme caution and shut down for a few days.⁠"
While The Gathering temporarily reopened on Wednesday, both shops plan to resume normal operations starting Friday, March 3.
The Gathering started a GoFundMe to recover wages and sales lost during the closure as well as implement security measures like hiring a security guard. So far, the shop has raised around $10,200 of its $10,500 goal.
"We cannot let someone else's hate, keep our doors closed," the shop posted on social media.
The Lansing Police Department and FBI Detroit Field Office are investigating the letter,
MLive reports
.
Coming soon: Metro Times Daily newsletter. We'll send you a handful of interesting Detroit stories every morning. Subscribe now to not miss a thing.

Follow us: Google News | NewsBreak | Reddit | Instagram | Facebook | Twitter