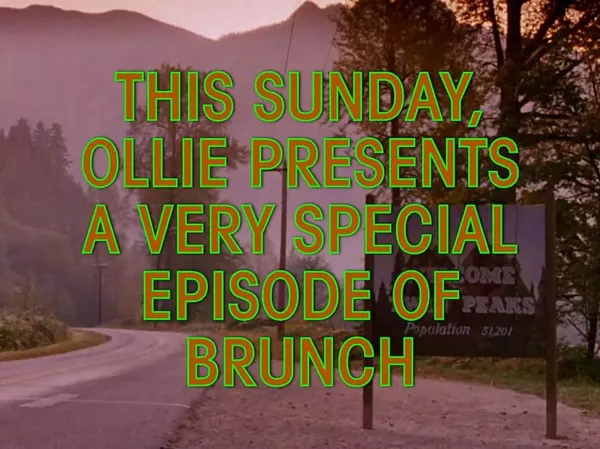 It's not quite The Double R Diner and Norma Jennings won't be there, but Ypsilanti's Ollie Food + Spirits' Twin Peaks-themed brunch on Sunday is as close you'll get to that in Michigan. The menu will include "a damn fine cup of coffee, a slice of cherry pie that'll kill ya, and breakfast/brunch specials culled from Laura Palmer's secret diary."
Among the menu items are the I Hate Asparagus Burrito (Never Grow Up) with kale asparagus, sweet potato, greens, salsa, tempeh, black beans, and a side of breakfast potatoes.
Or the Bouche du Madame - a crepe "log" filled with ham, swiss, and preserves, topped with béchamel. 2 eggs. "It has something to tell you."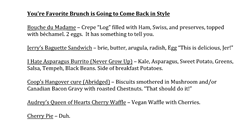 The menu also includes a special cocktail lists with drinks like the Laura Palmer with black tea, dry curacao, vodka, lemonade, aperol, and lemon.
And so on. Of course, there's damn fine coffee and dessert consists of cherry pie. Brunch runs from 8 a.m. to 3 p.m. Check out
www.facebook.com/OllieYpsi/
for more info.