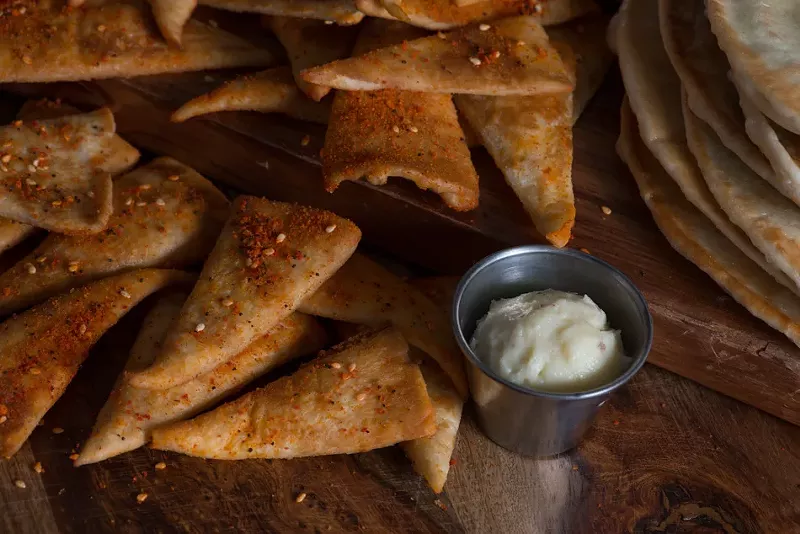 Olga's Kitchen is set to open a concept location at MGM Grand Detroit in June, where it will offer a limited selection of signature menu items.
"Olga's Kitchen is a stable concept here in Michigan where many have fond memories, and we are excited to carry on that tradition of a memorable dining experience to our thousands of guests we serve each day," said Mike Neubecker, president and COO of MGM Grand Detroit.
The new restaurant will be located in the Breeze Dining Court, and will include elements of the brand's new design layout that feature its connection to Detroit. The menu will include some of Olga's Kitchen's signature and fan-favorite items, including the Original Olga, the Fried Chicken Olga, the Three Cheese Olga, seasoned curly fries, spinach and cheese pie, peasant soup, Mediterranean spinach salad, and the Small Olga Salad.
So many restaurants, so little time. Find out the latest Detroit dining news with our weekly food newsletter delivered every Friday morning.