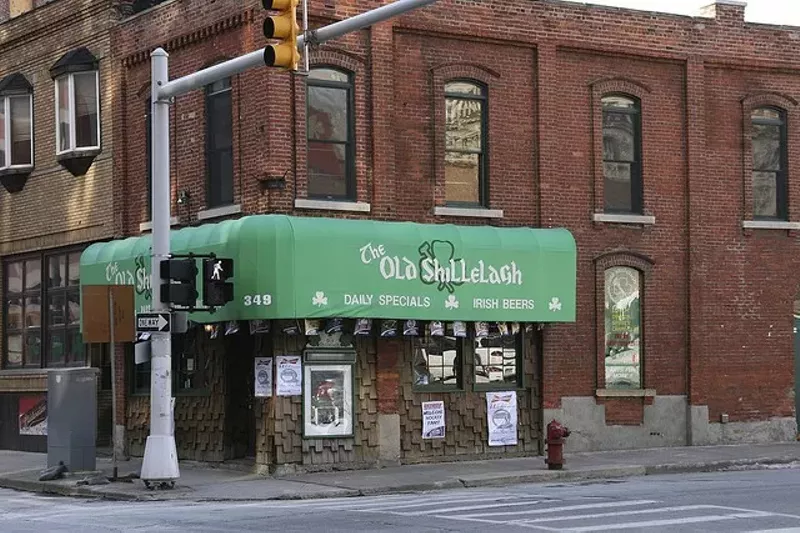 Early on Tuesday morning, Greektown's Old Shillelagh suffered an electrical fire. Though the fire was was described as "minor" and was extinguished within 15 minutes, it still caused the popular bar to shut down for most of the week.
According to
a Facebook post
, the bar is set to reopen at 6 p.m. Friday night, although its kitchen is expected to take more time to get fully up and running. In the meantime, management says they will implement an outdoor grill this weekend.
Read the full statement below.
As most of you have heard, we suffered a minor electrical fire in our lower kitchen early Tuesday morning. Thankfully, the very quick response of the Detroit Fire Department, along with our fire suppression system, the fire was contained with minimal damage. We are working with a professional fire cleanup company, Pro Restore, around the clock to get us reopened in a timely manor.

Our goal is to be opened by 6pm this Friday, 8/4/17, at the latest. Our kitchen will most likely be down for some time. We will have a simple outdoor grill running for the weekend, and we are looking into other avenues, as necessary. We are moving very quickly to get everything back to full working order as soon as possible.

Thanks to all of our friends for all of your concerns. It shows us how much everyone cares. Which is something that was much needed over these last few trying days. We are a family at The Old Shillelagh and you are as much a part of that family as anyone else.

Thank you,
Your Management Team at
The Old Shillelagh