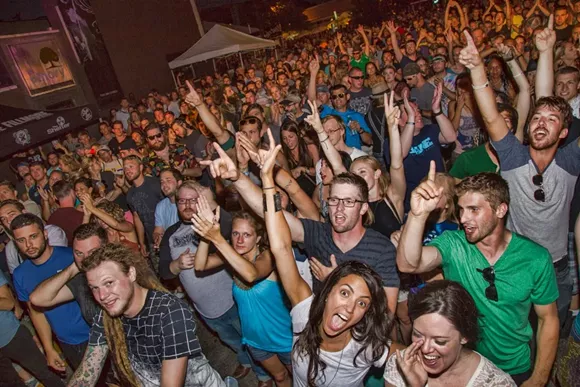 Heading to
Pig & Whiskey
this weekend? Of course you are.
Earlier this month,
we announced the lineup
and now we've got the official set times for the weekend's event.
Friday


6:15pm: Le Voyage
7:20pm: Holy White Hounds
8:20pm: Stone Clover
9:40pm: Electric Six
Saturday
12:00pm: Billy Brandt
2:10pm: American Mars
3:15pm: The Blueflowers
4:20pm: Honeybabe
5:20pm: Jack Reedy
6:10pm: OHTIS
7:10pm: Earth Engine
8:15pm: Hand Grenades
9:40pm Goober & the Peas
Sunday
12:00pm: Kevin Thibodeau & the Cast Iron Horns
1:50pm: Mega Weedge: a Ween Tribute Band
2:50pm: Jill Jack
3:40pm: Jerry Dreams
4:35pm: Tart
5:50pm: The Beggars
7:10pm: Joe Hertler & the Rainbow Seekers
8:40pm: Mustard Plug
Get all the details on this year's party
here
, plus
8 things you need to know
. We'll see ya there!