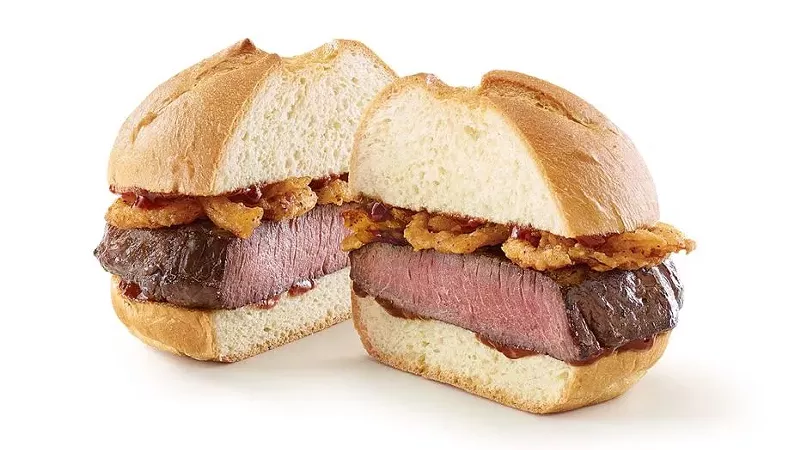 Similar to the
McDonald's Rick and Morty Szechuan sauce fiasco
(we have to admit we're still not 100 percent sure what that was all about), Arby's is gearing up to create a feeding frenzy of their own later this month.
The chain's limited edition venison sandwiches will return Saturday, Oct. 21. While Arby's experimented with a soft launch of the sandwiches at select locations in Michigan and a few other states last year — and a venison Arby's sandwich is pretty much the most Michigan thing we can think of at the moment — the chain will roll out the sandwiches nationwide while supplies last.
Arby's venison sandwich features a thick-cut venison steak and crispy onions with a berry sauce on a toasted roll, according to a press release. They're available on a first-come, first served basis, and once they're gone, they're gone.
Also that day, the company is testing an elk sandwich in Colorado, Montana, and Wyoming.